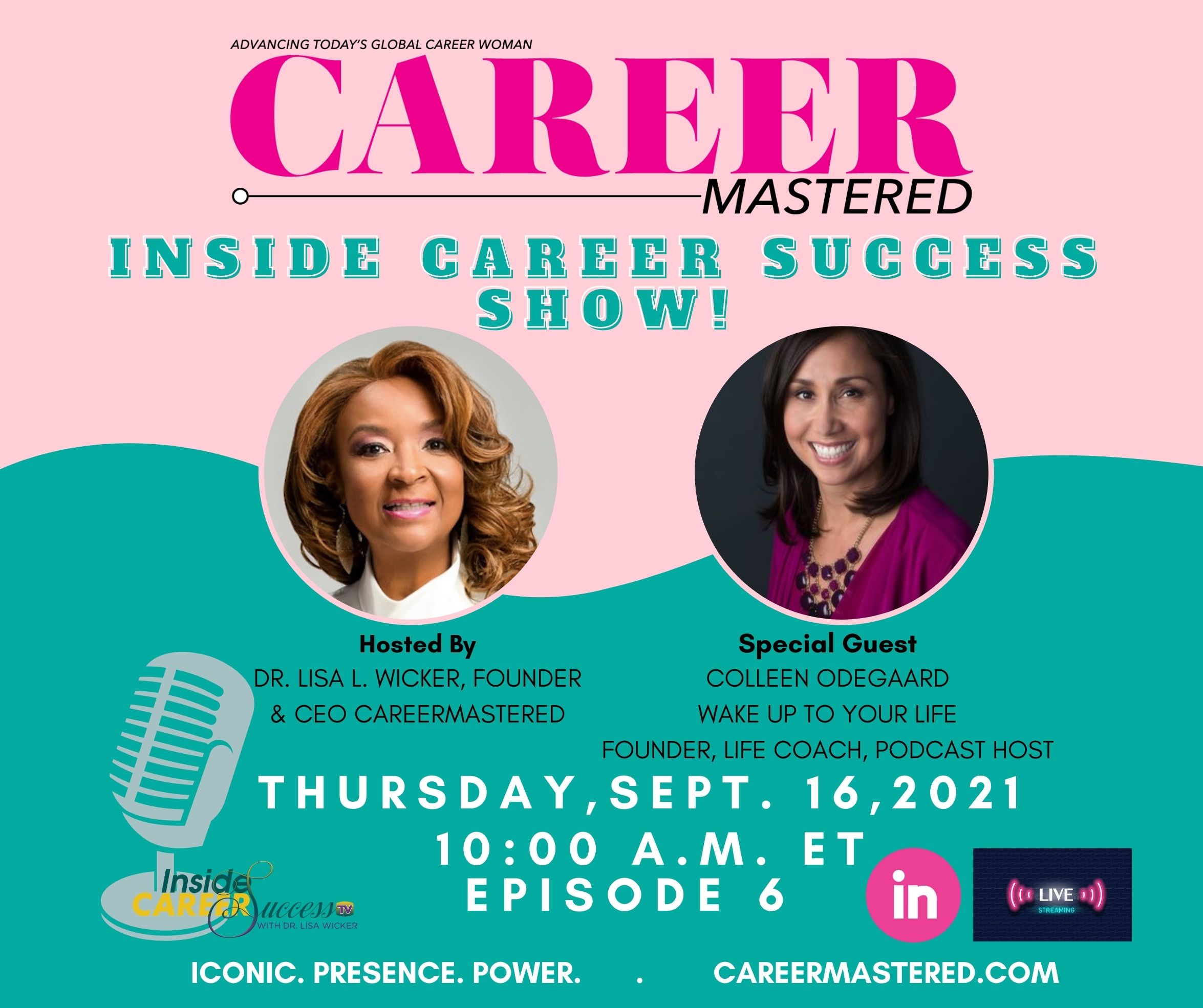 01 Sep

Inside Career Success Show

Formerly Co-Host of WCNC Charlotte Today, Colleen Odegaard has spent nearly three decades in front of a TV camera.  She says because of that, people make certain assumptions about her. They think she must be really confident, always upbeat and a real go-getter.

But the truth is… Colleen says she spent many years sleepwalking through her life, numbing with food, wine and Netflix. Despite having a husband she loves, two healthy sons and a TV career, she felt like she wasn't "enough". Her life looked good on paper… she had all the trappings of what should be a happy life. But her limiting belief that she wasn't enough affected every aspect of her existence… how she showed up in her marriage, as a mom, in relationships and at work. Negative self-talk and paralyzing anxiety were in the driver's seat of her life and she didn't like where they were taking her. So, she went to church, doubled down on therapy appointments, and learned to coach herself. She learned what it takes to be fully present in her own life.

Today, Colleen wants this for you, too. She wants you to live a life that doesn't just look good on social media but one that is truly full of joy, energy, love and intention.

Are you ready to wake up to your life?  If so, Join us on September 16th on Linkedin Live at 10:00 A.M./ET.