Career Mastered Magazine
Career Mastered Magazine is the premier one of a kind publication focused on women's global leadership and careers. We provide a voice for the everyday career women who are making a compelling mark on business. Her attributes are: Iconic. Presence. Power. Our goal is to tell "her career story" to further the power of the woman.
Packed with a combination of inspiring and thought-provoking career information, the magazine is positioned as one-of-a kind for global career women.Designed to provide readers with the latest must-haves and must-dos, with a diverse range of content including women leadership features, testimonials, c-suite stories, health and wellness, career fashion and more.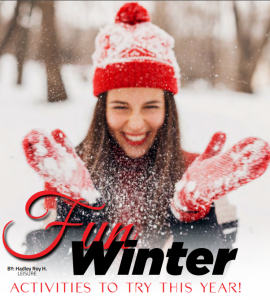 By Hadley Roy H. Winter is an exciting time! With the weather getting colder, there's a bounty of fun and unique pastimes to explore. Whether you live in a temperate or four-season climate, there's bound to be a new activity to discover; and if you are looking for ideas, here are nine to get you […]