LEVEL-UP!
Advancing Women's Leadership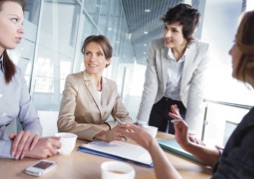 The Women's Empowerment & Leadership Model
SELF-CLARITY: Knowing who you are, how you t into the world and how outside forces a ect the way others see you. Experience: Self Discovery, Cognitive Reappraisal, Emotional Intelligence
AUTHENTICITY: Having a good understanding of your priorities, emotions and sensing what is important to yourself versus what is important to others. Experience: Values Exploration, Authentic Relationships
AGENCY: The willingness and ability to take action on your own behalf and control your own destiny. Experience: Goal Mapping;
Goal Action Alignment
CONNECTION: Connecting, maintaining and creating support systems within your many relationships – family, friends, acquaintances, peers, co-workers and your employer. Experience: Unpacking Your Learning, Building – Maintaining – Nurturing Relationships
WHOLENESS: Integrating all parts of "self" together enables us to feel good about ourselves, perform e ectively and live a rich and varied life! Experience: Mapping Your Identities, Strategies for Achieving Wholeness, Integrating Our Roles
Career Mastered, in partnership with the Center for Creative Leadership (CCL) invites you to a 5 module women's Level-Up experience to enhance your personal leadership skills and navigate through life's changes. Learn CCL's new and innovative tools within each module as you walk through the Women's Empowerment and Leadership Model, based on the book "Standing at the Crossroads: Next Steps for High-Achieving Women" by Marian Ruderman and Patricia Ohlott.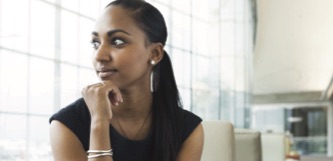 JOIN US FOR OUR INAUGURAL LEVEL-UP EXPERIENCE
JUNE 13-14, 2018
Center for Creative Leadership – Greensboro, NC
Hotel accommodations available at the Marriott Greensboro Airport. To make reservations, call the Marriott direct at 336.665-6516 or make online reservations:
——————————————-
CAREER MASTERED
Start date: 6/13/18
End date: 6/14/18
Last day to book: 5/23/18
Marriott hotel(s) offering your special group rate:
Greensboro-High Point Marriott Airport  for $152 USD  per night
Includes internet & access to lounge
TO LEARN MORE about this workshop or if you are interested in offering this within your organization or group, call 1.866.601.4441 or visit www.careermastered.com/levelup