"It's time to stop asking yourself, why not me? What am I doing wrong? Will it take forever to create the career and life I truly want?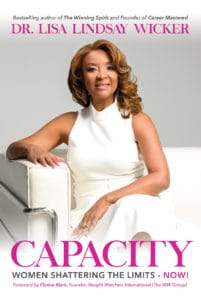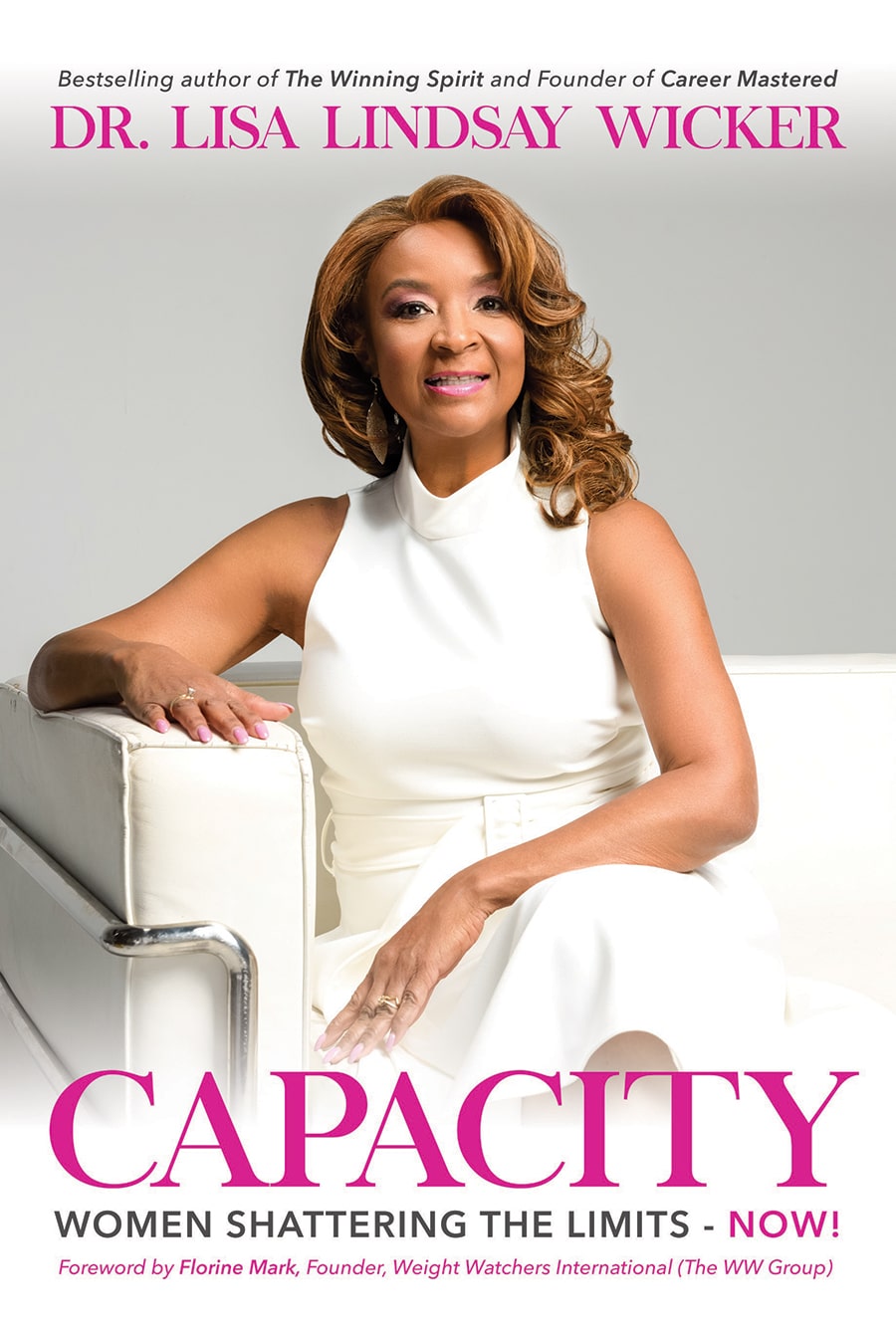 Dr. Lisa J. Lindsay Wicker provides answers in her book, "
Capacity: Women Shattering the Limits – Now!"  
She explores the barriers that are holding professional women back and provides the reader with a seven-step break-free framework which includes her CAPA© method. 
The framework is a simple strategy to help women who are ready to shatter their limits now, to increase capacity to achieve and design the life they desire. The steps are easy to apply and anchored by anecdote and her leadership experience and reinforced by exercises that keep you focused on your goals.  The reader will discover why the time is now to shatter the limits, and 
How to clarify your purpose and in record time to determine what you are uniquely designed to create in this world.
How to connect your "Culture Story" from purpose to impact, so you walk in alignment and flow into momentum to manifest new networking leads and attract new and fulling opportunities.
How to create your own authentic brand content that reflects what you have been called to communicate to this world. 
How to face your fears, conquer limiting beliefs such as self-doubt so that you create with confidence and power to access your dream life now.
How to move from concept to a viable 7-Step Action Plan to master your career and life, without limits, Now!