BY: Hadley Roy
T his September, the virtual Career Mastered Summit & Leadership Awards program welcomed two Northwestern Mutual speakers: Executive Director of the Women's Field Association Allison Engel and Financial Advisor Deidra Willis. Northwestern Mutual's commitment to diversity, inclusion, and equity goes far beyond sending speakers to the annual professional development event. Instead, that commitment is at the core of Northwestern Mutual's values, beliefs, and business practices.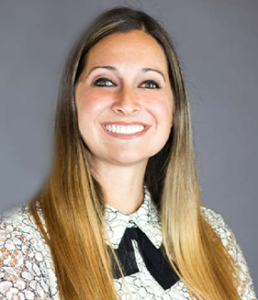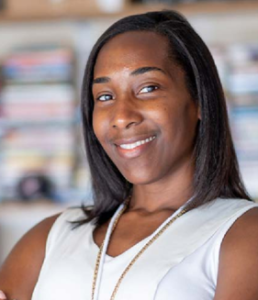 In its corporate statement on inclusion, Northwestern Mutual states that delivering new and dynamic financial solutions depends on the creativity and ideas of a diverse workforce. The company's diversity commitment starts with cultivating a culture of mutual respect throughout the organization and continues with specific task forces and initiatives to support its employees and the communities it serves. These include the Sustained Action for Racial Equity task force, which takes a multidisciplinary approach to improving racial equity and supporting the Black, Indigenous and People of Color (BIPOC) audience. Northwestern Mutual also provides coaching sessions for minority leaders and comprehensive employee training and workshops covering topics including anti-racism and LGBTQ allyship. Northwestern Mutual also has established diversity and inclusion councils that support everything from recruiting to community engagement and provide employee resource groups for women, BIPOC, LGBTQ+, Asian Americans, Latinos, people with disabilities, and military veterans.
Alongside these internal efforts to promote inclusivity, Northwestern Mutual also has an impressive philanthropic portfolio. This includes $28 million invested in underserved Milwaukee neighborhoods since 2013, including housing support, food programs, education, and youth/family services. Northwestern Mutual has also fought to change the lack of investment in women-owned businesses by investing $20 million in female-owned tech startups. Along with these programs, Northwestern Mutual has donated more than $6 million to non-profits around the country through their Community Service Awards and provided $1.6 million in college scholarships through their partnership with All-In Milwaukee, strengthening academic opportunities for underrepresented youth.
Northwestern Mutual has taken an enterprise-wide approach to championing women in all roles at its company. It's part of a galvanizing women's initiative to both meet the needs of women that have gone unaddressed by others in the financial services industry and ensure women who join Northwestern Mutual have equitable access to advance in their careers. This year, the company expanded its Women's Affinity Summit to deepen the connection across women and allies in the firm. It will host a first-of-its-kind virtual Women in Tech Conference to gather top companies, women technologists and allies nationwide for a full-day event focused on fostering a more diverse and inclusive tech industry and community.
It's clear that Northwestern Mutual is committed to diversity, inclusion, and equity, as evidenced by their overall ongoing support stretching across all areas of their business.
Hadley Roy studied economics and business at Hope College. She previously worked in strategy on the General Motors account and in GIS consulting for the automotive industry. She currently works in analytics and web development at the digital advertising agency MRM where she fields projects for a diverse array of large and small clients including automotive, non-profit, and green power companies