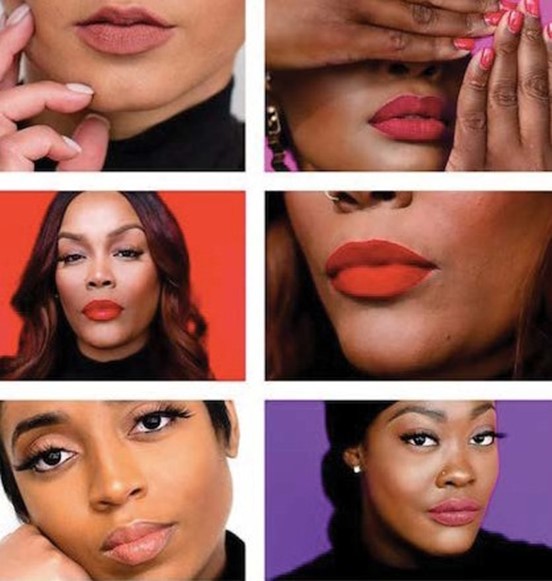 31 May

Jenny Marie: No Label Lipstick On The Rise

If how it started versus how it's going was a person, it would be Jenny Marie. Jenelle Dixon, known as "Jenny Marie," is an upcoming icon in today's entrepreneurial era. Along with inspiring others as a charismatic speaker, she is a freelance makeup artist (MUA) who has also helmed a fashion accessories line, Beauty Sparks (later renamed Out The Box). The 20-year beauty industry vet has a jovial energy that imbues her brand. Her past work includes The CW's "America's Next Top Model," Fashion Fair, Lancôme and MAC. Her latest venture covers the layers of lip color with No Label Lipstick, a vegan and cruelty-free lipstick brand.

No Label Lipstick's mantra is, We don't tell you how to ROCK it, you OWN it! The Lansing, Michigan native developed the line by blending her expertise with her belief that no one should tell you what makes you beautiful — you create it. While some may describe her as a serial entrepreneur, she defines herself a "consistent work of art." She's known for connecting with and empowering others to seek the best versions of themselves. Beauty standards are slowly evolving away from being exclusively Eurocentric, so redefining aesthetics is intentional for Dixon. Her company's name represents its CEO/founder's limitless attitude about life.

"When I started sneak peeking to my audience, I would say, 'This doesn't have a label yet, but what do you guys think about this color?' she recalled. "I was inspired because I'm tired of the beauty industry giving us a label. The name, No Label, allows for individuals to be their beautiful, creative, gorgeous inside and out individual selves."

During the first two months following its February, 2021 launch, No Label Lipstick served over 300 Women with over 250 shipments to more than 20 states. Customers rave about shades such as the pouty Perfect Petal and the velvety Rosebud. Demand for the inaugural collection, Black Excellence, led to it selling out within two weeks. The self-coined nerd confidently responded when asked about the practices and principles that shape her success.

"My business practice is being myself unapologetically. I also practice tunnel vision because when you start comparing yourself to other people or businesses, you feel like you don't belong or you find yourself, replicating others. I literally live my life in the belief that because God is the creator of everything, there's no reason why I should not be able to create," she said.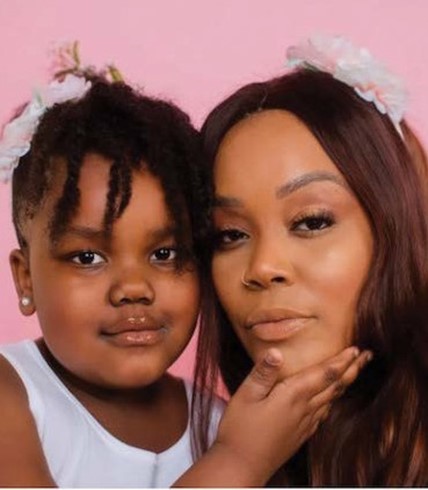 Jenny Marie also credits her two children with her perseverance. Her now 13-year-old son inspired Beauty Sparks, and her 5-year-old daughter is the push behind No Label.
"We used to have a store in Grand Rapids, Michigan, and my son would help me pack the orders. So, he was my push in letting me know that I needed to teach them a different way to accumulate wealth. My daughter just came out with her own lip gloss called PG-13," she shared.
When asked what distinguishes No Label Lipstick from her competitors, she gave an indubitable response.
"What makes No Label different is that we stay in our lane. We do our homework; most women that wear makeup on a regular, they're wearing the reds and the glosses and some pinks and maybe some berries."
No Label Lipstick's summer collection is set to drop the first weekend in July and is comprised of five lip glosses. Entitled The Trap, its schematics are inspired by films and TV shows about crime and drug culture, such as 1998's Belly and FX's "Snowfall."
Jenny Marie's future plans include becoming a licensed esthetician and expanding No Label Lipstick into a skin care company. As she thrives through past mistakes and present challenges, failing forward is a reality that she embraces as a part of her success. She realizes there's "no rush" to outdo other cosmetic companies, she advises aspiring entrepreneurs to adopt a similar mindset.
"Don't be afraid to try, but also know your lane. Don't do the same stuff somebody else suggests that you should do it. Don't do it because you see your best friend doing it or your friend or your cousin. Do it because you want to do it. We are our own unique individual selves, we are not going to do it the same. We are not going to look the same. We are not going to climb up the ladder the same, however, there's enough for us all to eat."
"My biggest mistake as an entrepreneur for the last close to 15 years, was chasing the money. It's not about chasing the money it's about going after purpose. I'm actually going after purpose and being aligned. And being okay with that it takes time to create a brand and longevity. I've learned lessons about taking my time to curate products and listen to my customers. So what people actually are seeing is a blessing of learned failures," she concluded.
Always game to share a great story, Raquelle "Rocki" Harris is a content curator who aims to shift obsolete narratives into new perspectives. She is an experienced writer, editor and media correspondent who focuses on Black culture, minority-owned businesses, entertainment and relationships. Passionate about mastering multiple platforms, she is also the host/producer of Rocki's Reality podcast on Motor City Woman Radio.