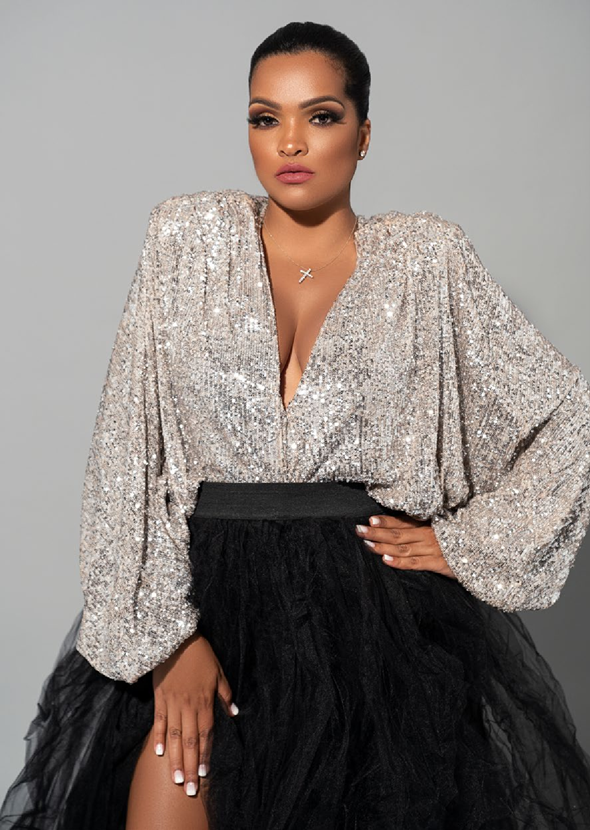 01 Sep

Albania Rosario: Modeling Success, Her Story

"I do not take constructive criticism from people who have never constructed anything"

Anonymous
That zinger is the favorite quote of Albania Rosario, whose where it started versus where it's at story is one for the ages. In a recent exclusive interview with Career Mastered Magazine, Albania took us back to the beginning … the humble beginnings that she, her mother and her siblings grew through in the Dominican Republic. From all accounts, her mother understood the assignment before it was a trend and poured a heavy dose of mother's wit into her young dreamer.
Before 2000 and before crossing the Caribbean and moving to New York City to unite with her father, Albania was tuned in to the runway shows on TV happening stateside. She dreamed of being a model and 'working the stage' (add two snaps in the air as you say it). It seems, though mom did not have a degree nor a dollar to her name, she had a solid work ethic and a hardcore belief in Albania's pursuit of fame in the fashion industry.
"Even with the little resources she had, she still made sure that I was attending pageants. Whenever I was in any pageant or competition, my mom would make a scene if I didn't win because she always believed I was meant to be a winner. She'd demand a recount…. so I grew up with that confidence."
Albania arrived in NYC in the winter of 2000 to create opportunities for her family members. Wanting desperately to become a model, she committed to casting calls and soon faced a harsh reality… as if New York City streets weren't mean enough. Back then, before 'body positivity' was a thing, Albania Rosario was told that she literally did not fit the mold. Casting directors told her, in so many words, that her "Latina-Dominican[1]curvy-not quite the right height-self" didn't measure up to industry standards.
"Given my measurements, I decided to see what else was in the industry I love, which is fashion."

Fortunately, CUNY Hunter College was calling and, there, Albania met people who knew people. Extrovert, introvert, omnivert, amnivert (that should capture us all), let this be a lesson that relationships matter. She landed an opportunity to volunteer backstage at the world-famous New York Fashion Week. Once on the scene, another reality quickly set in.
"There really were not a lot of opportunities to be part of the very competitive fashion industry. It's very expensive and almost impossible for Latino designers abroad to experience Fashion Week."
In order to win, you need to begin. Enter "el barrio", aka "the neighborhood", aka Washington Heights. The launch of her own 'Uptown Fashion Week' started at home, out of necessity because there was nothing happening north of Manhattan during Fashion Week. Remember those relationships, well, while volunteering at Fashion Week, Albania met Makeup Artists and Latino designers. In 2009, her first ever fashion show was proudly held at El Morocco, an iconic New York nightclub in the Bronx. With a few designers, neighborhood cousins and sisters as models, no resources, no budget, and no sponsors, the show went on…to become "a disaster." But, hey, the show went on. The following year, the community answered the call for support and soon, the Uptown Fashion Movement took hold. Surprisingly to this writer, Albania Rosario, the young girl who dreamed of modeling Victoria's Secrets on a runway, was more in love with the production aspect of the show, saying "the behind-the-scenes world is so much more exciting."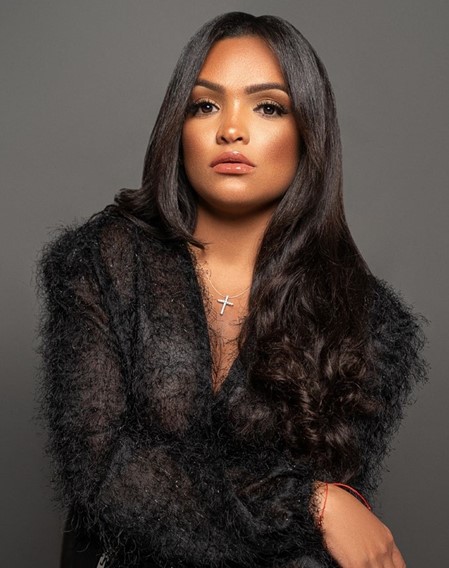 Fast-forward to 2021, her creation — Federación Diseńadores de Latinoamérica® | FDLA – Fashion Designers of Latin America®️— celebrates its 10 Year Anniversary. So, not only is Albania a winner, she took her mother's advice to "go further, go higher, go bigger." A highlight of our conversation was when Albania exclaimed, "I might not be a model, but I hire hundreds of models every year because I know there's a bigger picture."
In February 2020, a week before COVID-19 hit NYC, FDLA became pioneers on a digital platforms for designers. Digitizing the runway allowed FDLA to represent for 'la raza' in Miami, Bolivia, Milan, Dubai, and of course the Dominican Republic, to name a few stops on the FDLA world tour. Albania didn't forget her roots; she hosts a Kids Fashion Week to bring new dreams to reality. Straight from Albania's mouth to your eyes and ears —
"Your network is a factor in your networth."
Albania Rosario is proof that opportunities abound when you are motivated by a willingness:
to be present; and
to serve
Today, FDLA serves its global community of more than 200 members, including emerging non-Latino designers, from its Headquarters office on 30th Street and 7th Avenue near Madison Square Garden in NYC.
Mama was right…the world will know her name.
Follow her on Instagram at »
@albaniarosarioofficial
@fashiondesignersoflatinamerica
@nothing2wearconcept
 @nyfw and learn more at linktr.ee/albanianewyork
Career Mastered Magazine has been invited to cover New York Fashion Week, September 8-9, 2021. Look for a follow-up story about Albania Rosario and FDLA soon.A global Pep Squad calls Tisha Hammond, The Small Business CheerleaderTM. She is the author of 'Daily Devotional for Entrepreneurs: Your Season to Grow,' host of 'Pep Talk LIVE,' and a Storytelling Coach. Entrepreneurs who want to attract millionaire-status media respect, attend her 'Lights, Camera, Action' events in Detroit, Los Angeles and coming soon to a studio near you.