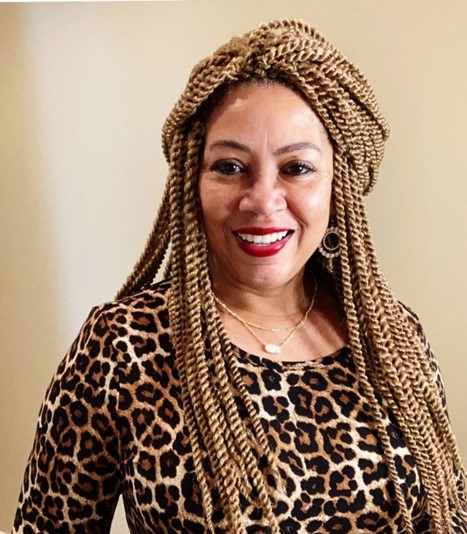 01 Sep

Carmen Thomas: CEO & Founder of Transformation GEMS

BY: Lisa Nichols

Dr. Carmen Thomas is the definition of Unstoppable. Led by her belief that "We're created to create empires to make the world a better place," she's changing the world by empowering entrepreneurs to build sustainable, successful businesses that fuel vibrant communities and transform people's lives.

Her work entwines with her passion in the many facets of her life as an author, servant leader, volunteer, wife, mom, and SPOT for a phenomenal organization. She also manages two businesses and mobilizes women across the world to grow their own businesses, exemplifying the definition of accelerating her entrepreneurship, along with that of the women around her.

You don't have to speak with her for long to recognize her authentic approach to life and the way it affects her as a leader, entrepreneur, and business owner. Her focus on serving others better clearly informs her business and transformational leadership strategy.

Thomas has built her career on a commitment to servant leadership, learning by listening, and cultivating genuine relationships. She lives what she teaches, identifying her own gifts and using them to connect people from diverse backgrounds–from high-level leaders to those struggling with poverty. In her words, "It takes courage to fulfill your purpose." Part of her purpose is to change the world by helping people value and embrace differences, and that's exactly what she's doing.

One way she's impacting the community is through founding Transformation GEMS (Gifted Entrepreneurs with Millionaire Status), a business accelerator in Lansing, Michigan, supporting "women who are passionate about starting a business, sustaining a business, empowering communities, and creating legacies while eliminating poverty." (https:// www.transformationgems. com/) The accelerator space offers access to free or reduced training, networking events, coaching, marketing, and support to grow women-led social enterprises.

Another way she's empowering women is through the recent launch of a global women's membership site, the Unstoppable Women's Empire, which connects women across Africa, the Philippines, and the United States.

And that's not all.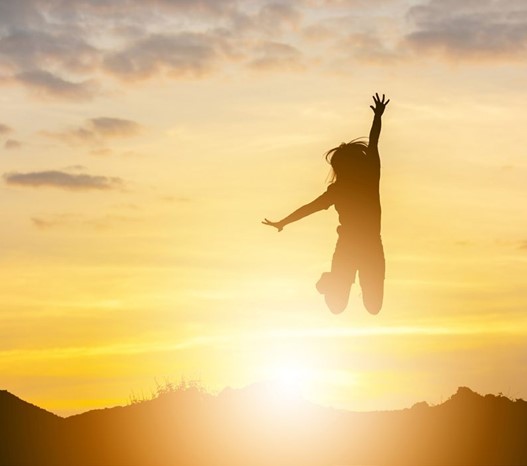 Thomas's leadership is reflected in her partnerships with Mid-Michigan Credit Union Association and CASE Credit Union to provide women of color with grants in the Greater Lansing Area. Expanding opportunities for those in need of economic investment.
She also facilitates training where she teaches her proven system on how she survived being almost a million dollars in debt in 2007, without filing bankruptcy! Other workshops she offers include classes on servant leadership, credit repair, foreclosure prevention, marriage and family, self[1]esteem, Stakeholder Engagement, Mission/Vision/ Values, and Purpose/Position/ Power.
Her consulting business, Transformation Empowerment Solutions, offers training and coaching for executive teams and individuals.
As a Transformation Strategist with a Green Belt Certification in Lean Process Improvement, along with degrees in Transformational Leadership, Developing Women Entrepreneurs, Management and Organizational Development, she helps organizations create efficient systems and develop effective servant leaders. As a Certified International Holistic Life Coach and Self-Esteem Expert with Ministry Training, she leads powerful workshops that empower women to identify their gifts and become unstoppable.
A quote she likes to share is:
"The woman you're becoming will cost you people, relationships, spaces, and material things. Choose her over everything."

Unknown
Thomas loves to connect, support, inspire, and mobilize women in building sustainable, successful businesses that empower their communities, and she does this by boldly walking in her purpose. She's currently writing 2 books and planning women's conferences and retreats, while managing her businesses and helping countless women accelerate their entrepreneurship, build their legacies, and become recession-proof.
Her advice to women entrepreneurs? "Identify your gift, develop multiple streams of income, and focus on the group of people your gift can make room for. Just be you every day when you wake up."
If you want to know how to do that, just follow Dr. Carmen's example of walking in her purpose, speaking to her people, and influencing the world by being who she was meant to be.
Lisa Nichols helps leaders empower their teams and expand equity by creating spaces that give each person a voice. You can find her baking, drinking coffee, or enjoying healthy food when she's not busy changing the world. Connect with her on linkedin.com/in/lisacnichols or instagram.com/loveyourniche.