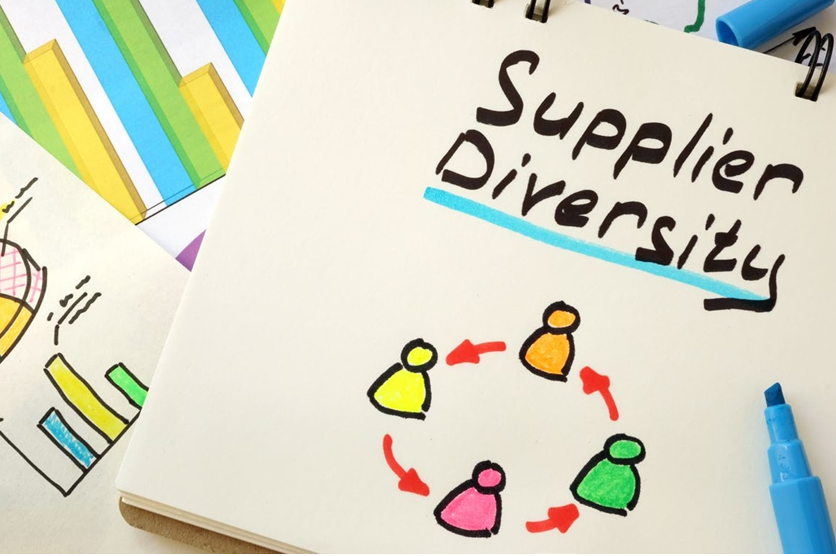 01 Sep

Why Companies Need A Supplier Diversity Program

BY: Mary P. Wells

Companies who embrace Supplier Diversity Programs show their support of equal opportunities to businesses whose common classifications include small business, minority owned and woman owned enterprises.

These businesses have already attained the Diverse Certification that confirms they have met all the requirements as credible suppliers. There are so many innovative collaborative partnerships that turn into solid lasting relationships which creatively offer new quality products, services and solutions enriching not only our communities, but communities who have never heard of either companies and/or suppliers. Consumers are interested in purchasing products and services because the companies are working with suppliers who are relatable, identifiable, knowledgeable and customer service driven.

There are so many wins for companies that have a Supplier Diversity Program. One win that resonates the most is the story behind the decision to connect with each of the businesses included in the Program. They share a global message that includes their history, values, mutual respect, proven track records, missions and goals. Yes, sales do matter. However, relationships come in first place instead of sales. Keep in mind relationship building takes time. Without building and creating relationships, there are no leads, referrals and repeat customers finding about the happenings that are current and on the horizon. So we see that both companies and suppliers must align together in relationships to serve consumers. The storytelling shows their authenticity individually and collectively on social media via posts, interviews and videos along with podcasts, advertisements and featured radio and tv appearances. Consumers want to see and hear everything first hand to determine their honesty and whether or not the products and services are the right lifestyle fit to become a household name.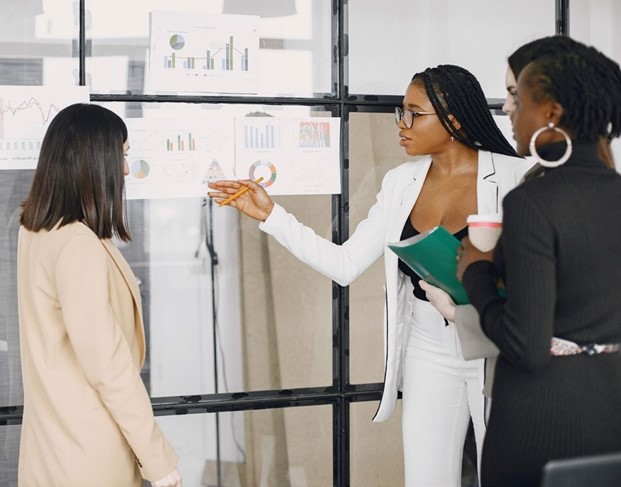 We see a presence companies now have of new opportunities for business expansion with the rise of new consumer needs that are based upon changing demographic matters. For companies considering a Supplier Diversity Program, there are two important factors for success. First, the need to give ample time to qualify a new supplier. Second, the investment in supporting suppliers' capabilities. According to a recent article in PR NewsWire, research is conducted by Bain and Company and Coupa stating "it typically takes 12-18 months to fully qualify a new supplier." Also, suppliers' capabilities investing includes "onboarding, risk mitigation and mentoring." The resources companies invest in suppliers have great performance results. Recent analysis shows an increase spending on diverse suppliers to "an average of 54% between 2017 and 2020." Great news for business owners as companies are taking proactive measures to maintain favorable outcomes for the Program.
Companies share a global message and provide assistance, resource tools and investments to companies their Supplier Diversity Program which should be encouraging for businesses who have not already done so to pursue the Diverse Certification that are offered through government and third-party agencies that include the U.S. Small Business Association (SBA) and Women's Business Enterprise National Council (WBENC). The process takes anywhere from four to six months due to the paperwork, time and agency visits to the business site.
Here's some general tips for business professionals doing business with a major company:
Provide timely performance reporting.
Conduct quarterly business meetings.
Review client and customer reviews.
Proactively seek ways to improve service.
Attend onsite operation visits.
Mary P. Wells is an Encouragement Expert whose Breast Cancer journey birthed One Word Encourage LLC sharing encouragement worldwide to thrive. She is a 3-time International Best Selling Author of the OWE Trilogy Journal Series at www.onewordencourage.com.