BY: Robin Michelle Wilson
Meghan Juday is a woman on a mission to help family businesses thrive and survive. She is especially committed to supporting women leaders in corporate boardrooms. A fourth-generation business leader, Juday became chairman of IDEAL Industries in 2020, a 106-year-old American family-owned company that produces connectors, hand tools, testers, and meters for the electrical and telecommunications industries.
While she served in various leadership capacities within IDEAL Industries prior to her chair appointment, Juday says the challenges that she faced in corporate boardroom leadership positions led her to reach out to male chairmen within her network. However, they could not relate to her experience.
This led her to seek out females who were also serving in executive leadership roles within their organizations. She found a woman with 20 years of board chairmen experience. "She had so much insight and brought so much value in that one-hour conversation. And at the end of that call, we decided let's go find some other way to do this."
Juday wanted to find and bring more female executive leaders into the conversation. The insights that she gained from their conversations led her to establish The Lodis Forum, a peer group exclusively for female Board Chairs or Vice-Chairs focusing on governance excellence, peer exchange, research, and advocacy. The Lodis Forum leads initiatives to pave the way for more women in the boardroom.
"When I was named chairman, I was the only woman on our board and the first thing I did was add two other women, which made a big difference," Juday said. She explained that the rapport that she built with IDEAL Industries' former CEO paved the way for her chairman appointment. "Most women in leadership roles have had a very strong ally or sponsor or several." She added that this is a strong case for women to identify male allies early in their careers.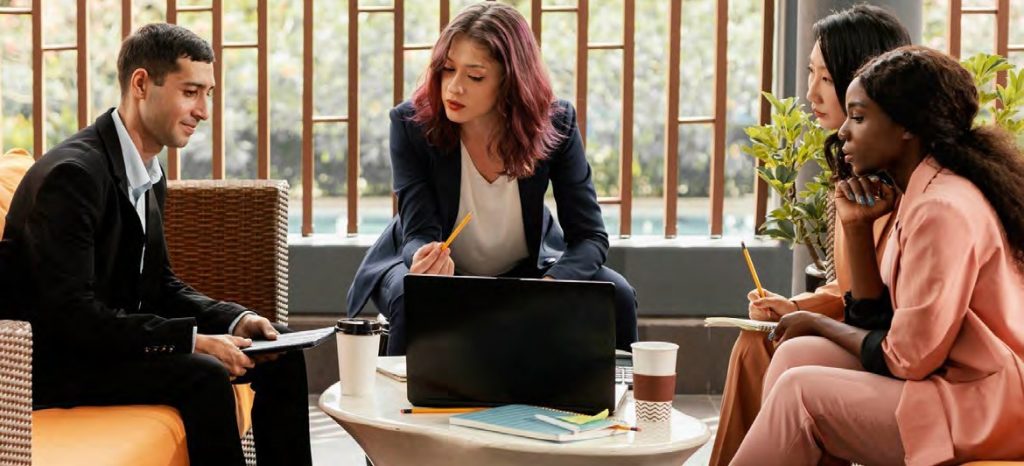 A 2021 Lodis Forum's Women in Leadership survey found that 53% of boards chaired by a female Chairman and companies led by a male CEO had gender balance, meaning three or more women on the board, compared to only 32% of boards with a female CEO and Chairman.
Yet, even with this finding, Juday says women continue to face barriers in corporate boardrooms, not because of a lack of qualifications or skills. Rather, it is often a slowness to embrace change on the part of the overall governing board, especially within private corporations. According to a 2020 PWC Annual Corporate Directors Survey, nearly half (49%) of directors say that at least one fellow director on their board should be replaced. Twenty-one percent (21%) say that two or more directors should go. The reason there are so many ineffective directors on boards is due to board leadership's unwillingness to have difficult conversations with underperforming directors (20%) or to address an ineffective assessment process (19%).
Juday believes that there is room for more women at corporate boardroom tables. Still, more corporations need to develop strategic and inclusive approaches to board governance renewal practices. "The corporate boardroom is still very male-dominated and that is going to take a long time to change unless there are some dramatic movements made," Juday said. "I think it is important to see how people are being [selected]. There are efforts being done within corporations to establish quality measures for men and women, which is needed, really important, and will make a difference over time."
Juday says that another obstacle that women face is the lack of clear board director succession planning, citing the 2020 PWC Annual Corporate Directors Survey, which shows that 10% of directors say their board does not have a succession plan at all, and 33% say it is ad hoc. This practice does not leave room for growth and advancement.
In the work that she does with family[1]owned businesses, Juday says that boys are often groomed to serve as companies' predecessors. However, she points out that this practice can be shortsighted, especially if the male heir decides to take another career path. "I still think that women have issues in being seen as future leaders. There's a lot of dialogue and work being done in corporations across the country around diversity, equity, inclusion, and making sure that we're all aware of our authentic bias." Juday looks to contribute to this change in tide through her corporate board leadership and work with The Lodis Forum.
For more information about Meghan Juday, visit: www.meghanjuday.com
Robin Michelle Wilson is a published children's author, greeting card designer, keynote speaker, business leader, and certified teacher. Robin is the owner of Robin Wilson Educational Consulting LLC and Heritage Home and Garden LLC. She actively serves on the Board of Directors for ARISE Detroit.