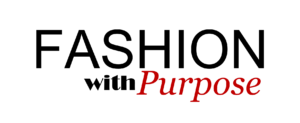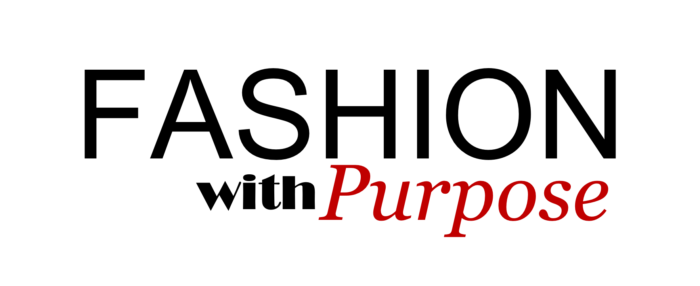 BY: Raquelle "Rocki" Harris
The crux of fashion is boundless creativity. Mother and daughter duo, Tandra Birkett and Yvonne Jewnell, provide an outlet through which a spectrum of artistry can flourish. They are the owners of the fashion design company, Yvonne Jewnell New York, LLC. They are also the founders of Harlem Fashion Week (HFW), an event that is as Birkett describes, "innovative, elegant and inclusive."
This year, Harlem Fashion Week happened during New York Fashion Week, September 6-8, and September 22. It showcases mainstream and emerging designers of the fashion industry, provides education on the business of fashion, and grows Harlem businesses. HFW is expanding the legacy born from the Harlem Renaissance, when Harlem was the mecca of art, literature and music.
Jewnell, who serves as the creative director, handles the presentation and design aspects of HFW. While Tandra is the executive producer, making sure the organization and logistics run well, the mavens are purposeful about promoting fashion with a purpose.

The fifth season of Harlem Fashion Week kicked off September 6 with charity gala, honoring cultural icons who use their talents, influence and ingenuity to open doors of diversity. The honorees are former editor of Essence Magazine, Constance White; Malcolm X's second oldest daughter, Qubilah Shabazz; the educational coordinator of the Senegalese American bilingual school, Eugene Adams; and Senegalese designer, Adama Paris. Proceeds from the event benefit Jewnell's alma mater, Uptown Dance Academy, in Harlem and the Senegalese American bilingual school in West Africa, Senegal.
Part of Harlem Fashion Week's values involve, "Fashion with a purpose and a message," says Birkett. "Not just fashion to do fashion—but fashion that also has an impact on our society through culture. We use fashion as a platform to give back to our community while making systemic changes within the community."
Launched in 2016, rising stars in the fashion design industry, such as Kyemah McIntyre and Kheris Rogers, have shown their designs during HFW. The runway shows, charity gala and business of fashion symposium have given designers and guests the opportunity to network with some of the biggest names in fashion, including former creative director of America's Next Top Model, Jay Manuel; Erykah Badu's stylist, Dapper Afrika; designer and stylist for Teyana Taylor, Duckie Confetti; international brand specialist for L'Oreal, Kubi Springer and New York designer Viktor Luna. Jewnell was commissioned by Malcolm X's daughters to design the Legacy X collection during last season. Headlining Harlem Fashion Week's three runway shows on September 8 are Adama Paris, Banni Peru and Toure Designs. The Business of Fashion Symposium occurs on September 22.
With fans in 38 countries around the world, the brand has grown globally, which is essential to their mission.
We want to make international connections, so that they impact the Harlem community, the Harlem fashion community especially," explains Birkett. "It's about building those bridges and bringing them back to the community. It's important that we build that bridge to and from Harlem."
Inspired and infused with African designs and patterns, Yvonne Jewnell represents the resilient pride of the culture. When asked their perspective on the line of thought that insists African inspired designs are an appropriation of African Culture, they rebuke the ideology.
"It's not appropriation; it is celebration," Birkett says.
Jewnell echoes her mother's passionate sentiment. "The essence of being an African American is being of African descent. We are showcasing the traditions and the work of our ancestors. I think that in a way, it's almost like an explosion of black people loving who they are from the inside and out, especially in a time where, politically, it's being challenged. We're celebrating where we've come from and celebrating our heritage and our rich history."
It is this same determination that compelled Birkett, who is a designer and educator, and Jewnell, who has done fashion shows in the Caribbean, London and throughout the United States, since 2010, to create Harlem Fashion Week's business symposium.
They aim to teach emerging designers the importance of long-term success.
"Fashion designers spend a lot of money on fashion shows, but not developing fashion business. They are not turning that money over. It's not growing," Birkett shares. "So that was the reason why it became necessary because we've been in a lot of fashion weeks and, as far as I'm aware, we are one of a few, if not only fashion weeks, that's independent and has a business component."
"We, as a community, can't grow unless people are educated on how to build their business. We wanted to create opportunities for designers to learn how to turnkey their creativity into business development. Not just, 'I had a great show. People loved it.' Okay, but are you making any money? Are you trying to make money? In communities of color, we have to be more deliberate about educating one another because we lack information. One of my business mantras is creating your own platform and also creating a platform for others."
Both Birkett and Jewnell are transparent about the disagreements that happen within their partnership. Yet, they agree on the lessons they are implementing during their journey.
"Collaboration, team work, authenticity and inclusivity," Birkett says.
"One of the biggest lessons that we learned is being authentic. Authenticity is important in an industry that seems like it's kind of fake. I think authenticity is charismatic, as well as magnetic, and people are drawn to authenticity. We have tried the best that we can to be authentic to ourselves and our personal values, as well as the values of supporting the community and the values of maintaining the Harlem heritage. We also want to have that cultural impact in the Harlem community and also multiply it internationally."
"I think also with authenticity, I think we're big on cultural awareness," Jewnell affirms. "That's something that we've been kind of staying true to from day one. Being culturally aware, whether it's in our designers, whether it's in our audience and even our media, and the way that we do our advertising. Cultural awareness and inclusivity. People know that everybody can attend HFW. There is nobody who doesn't have to feel like, 'Oh, you're not on the list.' 'You're not a part of this exclusive group of people.' I think it's a big deal for us to continue our message of inclusivity. We use full figure models, as well as sample size models. That way our attendees have an opportunity to see themselves in all of our models."
"We grow with collaboration, and I think that has also been important," Birkett says. "One of the things that has been a lesson that we've learned is creating a valuable team. Our production team is the bomb. We have a dope group of women that supports us. We could not do any of this without our Harlem Fashion Week Team, but we've cultivated that team over the years. Time has been taken to develop relationships to create a very strong infrastructure regarding the team. You can't do nothing by yourself.
You have to develop a team that's willing to support you. You have to take time to cultivate the team mentality."
Find out more about Harlem Fashion Week at HarlemFW.com
Writing and editing are cathartic for Write Down To It, LLC founder, Raquelle "Rocki" Harris. She is passionate about black culture, minority-owned businesses, music and women's issues. Her past contributions include For Harriet, SoulBounce and Nia Magazine. In addition to Career Mastered, she contributes to Rolling Out magazine and ThisisRnB.com. She aims to blend multiple media platforms. Her top-rated podcast, "Rocki's Reality," airs on Motor City Woman Radio