22 Oct

This Executive Gives Back & Pays It FORWARD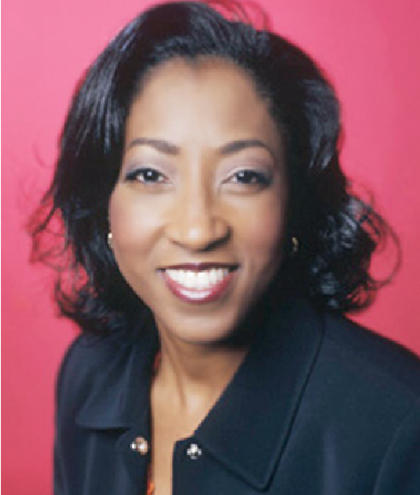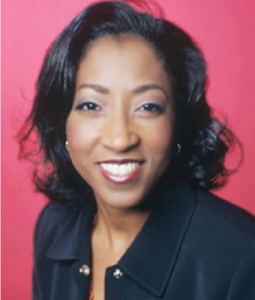 BY: Nicole Hudson
Dawn Johnson of Rock Hill, South Carolina, would describe her current life path as the result of stumbling.
"I stumbled into my career path, and my journey is one of the reasons that I started my foundation," shared Johnson, who is a State Farm Agent/Owner. 
She saw a need in her community and wanted to fill it.
Johnson has a love of math, problem solving, teaching and helping people. Acknowledging that she was a bit of an introvert and shy, she also shares that she was always told that she was smart and well-liked. Johnson engaged in a lot of educational programs, but not one really that provided guidance on career choices. Many people told her not to pursue teaching because of the pay, and she was then directed to accounting.
"I did not enjoy the classes. I was then encouraged to take classes I enjoyed, make good grades, do internships, and then, the companies would train me."
Johnson had an internship with State Farm and her career path began to unfold.
Johnson acknowledges that her first mentors were her parents and siblings. When reflecting, she had many mentors, acknowledging that she was truly raised by a village.
"I am grateful that so many people saw something in me and wanted to help me. However, when I try to understand my life, because I am so grateful, I wanted to figure out the difference between me and those who haven't achieved what they wanted to achieve in life. I realized that I was very receptive to the advice, assistance and help that others offered," she explained.
Johnson said that she was always humble and willing to give back or pay it forward. A significant turning point for her was a group of several African American women at State Farm who took her under their wings when she started with the company.
"I felt nurtured, covered, cared for and secure. They gave me advice – solicited and unsolicited – and I knew they would always have my back. They told me the classes to take, how to get development, how to dress and how to behave in meetings. They also celebrated my achievements. I don't know what or how State Farm did it, but they had the best group of sharp, black sisters I had ever met in my life," she shared.
Because of the mentoring and guidance she received during her internship, Johnson went on to become an Agent/Owner for State Farm.
"Agent Owner means I have an agreement with State Farm Insurance companies to sell and service policies exclusively for State Farm and any affiliates they contract with. I am the CEO of an agency, which I run. I hire licensed team members to sell and service these accounts. Some companies can have agents who are employees to sell and service accounts. I am not an employee of the company. I run my own business, similar to a franchise business," she explained.
Johnson graduated from Orangeburg Wilkinson High School in South Carolina, and continued on to Florida State University, where she graduated in 1991 with a Bachelor of Science in Economics. She started her career with State Farm Insurance Company in Jacksonville, Florida, in 1992, and transferred to State Farm Corporate Headquarters in Bloomington, Illinois in 2000. Johnson opened an individually owned and operated State Farm Insurance Agency in Rock Hill, South Carolina, in December of 2006. Her husband, Lyman T. Johnson, whom she married in May of 1995, is employed by State Farm Insurance Company.
They have a daughter, who gives the couple motivation and inspiration.
Additionally, Johnson has her Property and Casualty License, her Life and Health License, and her Series 6 and 63 Investment Licenses. She plans on pursuing additional investment and financial services licenses and certifications.
"Financial literacy, entrepreneurship and coaching, mentoring and professional development are all my passion. I am always looking into what I need to do to get better in those areas," she shared.
With all of her accomplishments, Johnson has had some tough times.
"I have had moments where I evaluated if what I was doing was worth the sacrifice of my time – juggling all that I had to juggle – and I needed to know that I was moving a needle and making a difference," she said. There were times when people were unkind. It felt as if she was being sabotaged, which really baffled her. And, there were times when she had a turnover in staff, and she worried about a resolution.
"Whatever the issue, I remembered all that my parents went through, all the people who supported me, and I'd feel accountable. And – my daughter – she is my biggest motivation," Johnson shared.
"I give of my time, my talents and my resources in a variety of ways," said Johnson. She is on the board of several committees, including the Career Mastered Woman to Woman Business Collaborative; Rock Hill Economic Development Corporation; the African-American Cultural Resource Committee; the Minority Scholarship Foundation; Rock Hill Schools Education Foundation; and many more. Additionally, Johnson has received numerous awards and recognition for her volunteerism.
She truly loves giving back, and it is evident in her foundation.
"I decided to start the LT & Dawn Johnson True Cullars Foundation for a variety of reasons. The five principles of the foundation – to educate, empower, encourage excellence and entrepreneurship – have been my foundation for learning, growing and doing. Our goal is to help people discover their passions and take their lives to the next level," she shared.
Johnson continued to explain that applying these principles allowed her to move up the corporate ladder rather quickly, have phenomenal achievements, and then utilize those experiences in her business. That is why she wants to teach others how to navigate their careers and lives in a similar way to discover their true potential – their true colors.
When Johnson shares career and life advice with others, it is evident that she follows her own words: "Make sure it is your passion. It isn't easy, but your love for what you do will get you through the tough times, keeping you creative and cutting-edge," she advised