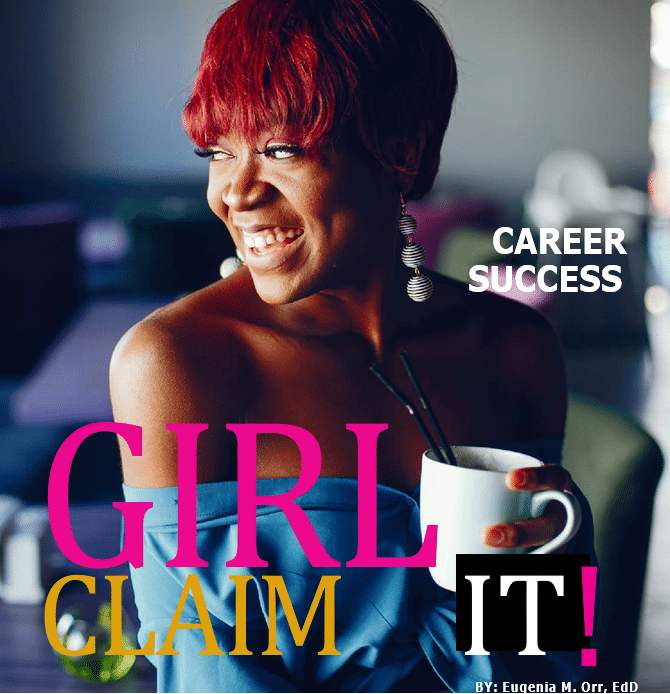 12 Sep

Girl Claim It!

By: Eugenia M. Orr, EdD

Have you noticed that even in the midst of this global pandemic, and the associate uncertainty, that people are yet prospering? New homes, moves, remodeling and promotions. Out of struggle comes advancement and growth. For many of us, not much is going to keep us down. In fact, we are going to make new ways to gather, to make money and to enjoy our lives.

The global pandemic has significantly altered our lives. Working from home has become the norm for a vast majority of organizations. We have found that we are just as much, in fact even more, productive from the comfort of our very own homes. Just as we have found how successful we can be while working at home, we can use that same motivation and dedication to become even more effective in our position and/or planning that next career move.

The same tips you would use to claim your career success in normal times are what you should use now.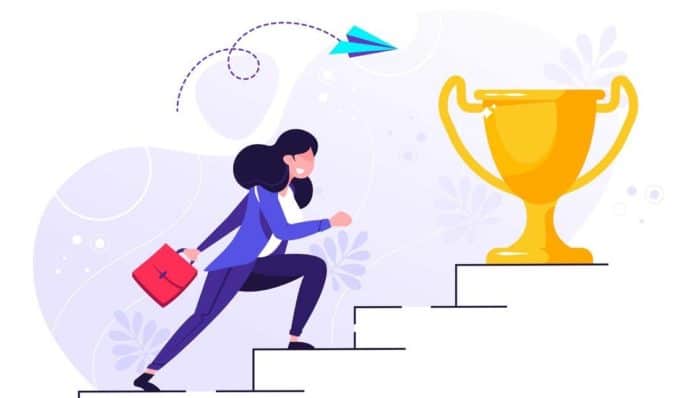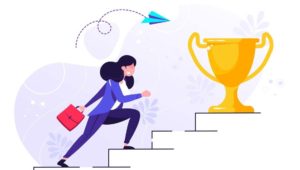 DON'T BE AFRAID OF HARD WORK. Don't be afraid. In fact, be willing to work hard for your success, promotion and advancement. The extent of
your inclination to work hard will have a significant impact on your career. It's all about mindset.
If you want that promotion, the one with more responsibility and pay, you have to work now like you already have it, especially
if you are working for someone else. Show that you can take the responsibility that comes with more and you will be a shoo-in.
CHOOSE YOUR MENTOR WISELY. Mentorship is not just for youth. No matter how old you are, you can benefit from the wisdom of someone wiser who has the experience and the
willingness to share their keys for success. Your mentor will help you stay on track and assist you in future moves.
DON'T BE THE SMARTEST PERSON IN THE ROOM.
Just as you should choose your mentor wisely, your inner circle should be selected with just as much caution. Who you surround yourself with personally influences you professionally. And vice versa. So, surround yourself with people who inspire you to go for that next step.
KEEP A ROUTINE AND
SCHEDULE. You can't be successful if you aren't able to get the job done. If you become overwhelmed with tasks and disorganization, you can't achieve career prosperity. You've probably heard that successful people wake up early to meditate, answer emails or work out. How you start your day will set the tone for the rest of it. So, find a routine and stick to it.
ENGAGE IN SELF-REVIEW.
Some jobs require employees to complete their own performance reviews. It's actually a great way to check-in and evaluate where you are on your goal meter. This will help you develop a sense of self-awareness that will guide your personal and professional growth.
GOALS, GOALS, GOALS. You can't plan for a journey if you don't know the destination. Career success hinges on the goals you want to achieve. All of the other steps only work if you know what it is you want to do and what your calling is. Goal setting is motivation for your next career move and will help you carve your own path.
ALWAYS KEEP IMPROVING AND NEVER SETTLE FOR SIMPLY GOOD ENOUGH.
Become a lifelong learner so that you are always the one who others come to for expertise and advice. Think about the current pandemic and those who were well-versed
in digital communications. Those employees had no trouble adapting to virtual meetings. The only real constant is change. Your ability
to adapt and learn will be key to your success in the midst of the pandemic—as well as on the other side of it.
Native Chicagoan, Dr. Eugenia Orr is a nationally published freelance writer and journalist, an enthusiastic speaker, a devoted daughter, and a lover of all things beautiful. Dr. Orr loves to deliver messages about community, empowerment, beauty, tranquility, and leadership. Eugenia holds a  Doctorate in Ethical Leadership from Olivet Nazarene University; a Master's in Urban Planning and Policy from University of Illinois-Chicago, and a Bachelor's in her first and true love, Interior Design, from the International Academy of Design and Technology.