By: Evelyn Summerville
Entrepreneurs are often admired as risk-takers and innovators. They start businesses to solve problems, live out their values and work autonomously. Entrepreneurs challenge the status quo. They disrupt existing patterns and unleash new ideas that generate unprecedented success. Entrepreneurs are bold. Bullish, perhaps. They have mastered a mindset that continuously motivates them to pursue heartflamed passions. Time and again they demonstrate the powerful truth of an old saying, "it's mind over matter" That's because they possess an entrepreneurial mindset.
Mindset is the beliefs and attitudes one holds about self, others and circumstances. Mindset can be many things including positive or negative, fixed or growth, employee or entrepreneur. But it is the entrepreneurial mindset that we are emphasizing as an important element of your personal growth. Because this mindset encapsulates multiple attributes tied to success.
What is an entrepreneurial mindset? It is a constant drive to grow, learn and create. It is a mindset we have observed in such celebrities as Oprah Winfrey, Jessica Simpson, Sheryl Sandberg and Rihanna, to name a few. It is also worth saying that this mindset is not limited to business owners. Anyone can be entrepreneurially-minded.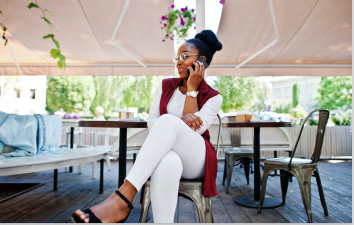 Truth. Mindset does matter. Investing time in developing an entrepreneurial mindset can propel you in many ways. This includes personal fulfillment, career success and business savvy. Why not take a bet on yourself? Develop a mindset that can help you set sails for new horizons.
Here are seven benefits of an entrepreneurial mindset that you can unlock starting today.
CURIOSITY:
An entrepreneuriallyminded person is a life-long learner. Their thinking and problem-solving is sparked by asking "what if" and "how can" questions. They yearn to know and discover more.
RISK TOLERANCE
Entrepreneurs dare to be different and take chances. They walk with confidence to new edges. They make high-stake bets on themselves and their vision. Their mantra could be "nothing ventured, nothing gained
PATIENCE
You may have noticed that individuals with an entrepreneurial mindset are patient. They work for results consistently and work through challenges deliberately. They have the long arc in mind viewing success as a journey not a destination
OPENNESS
Entrepreneurs are open-minded. They actively seek multiple perspectives when making decisions and troubleshooting. They value input from others. They listen attentively and incorporate new ideas with their own for a greater gain
RESILIENCE
Entrepreneurs rebound from setbacks and difficult experiences. They tap into their mental reserves to focus with a renewed clarity. They reframe what's happening in the moment as an opportunity to learn and grow. They coursecorrect
BELIEF
An entrepreneurially-minded person has high confidence in self, purpose and possibility. They are certain of their personal value, contributions and impact. They know they are making a difference now and into the foreseeable future
RESOURCEFULNESS
Hands down, entrepreneurs are people who make things happen. They identify creative solutions when faced with obstacles or a lack of resources. They focus on what they can achieve, refusing to be stomped by what they cannot accomplish.
Now that you know the benefits of an entrepreneurial mindset, why not make an action plan for your growth. Take a moment to do a quick self-assessment by answering the following questions: Which of these are your strengths? Which ones are opportunities for growth? What is one thing you can do today to further develop your entrepreneurial mindset?
Cultivating an entrepreneurial mindset will take time. Start today by setting a small goal that you can work on daily for the next three months. You will reap the benefits as long as you put in the effort. Bet on yourself.
Evelyn Summerville is an executive, leadership & life coach. She harnesses the experiences and lessons learned during her time as Director of Marketing Research & Analysis for a Fortune 500 firm to support leaders in fast tracking their success. In doing so, Evelyn empowers people to live and lead with purpose, passion and excellence