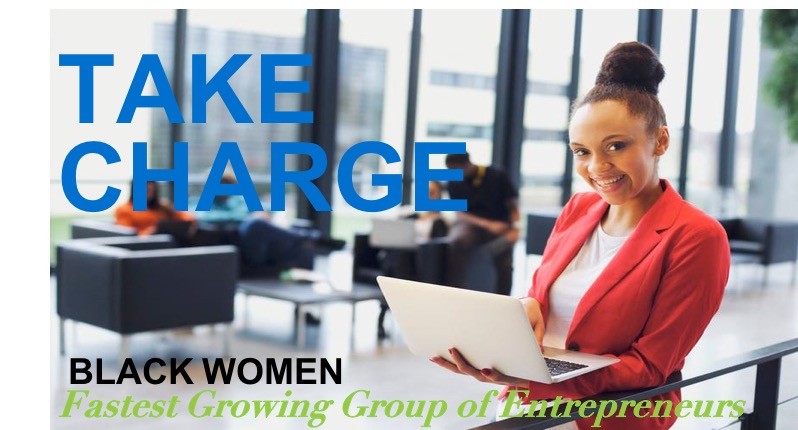 24 Sep

Take Charge Black Women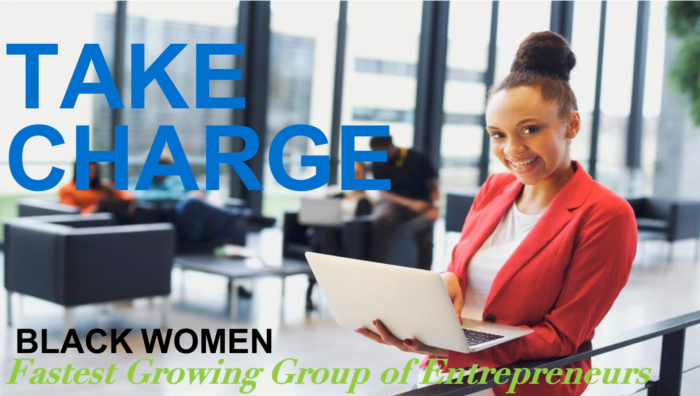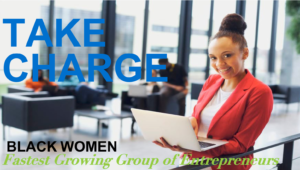 BY: Amber Cabal
Entrepreneurship feels like a buzzword these days. Scroll through Facebook, Instagram or LinkedIn and you can find thousands of businesses. Many of them are not the big brand names we see buying up Super Bowl advertising, but rather small businesses that are run by an individual, or a small team of ambitious individuals. Many of these businesses were started by and are run by, black women entrepreneurs–a group that grew 67% compared to an average growth of 20% for all women over the last decade. The data, pulled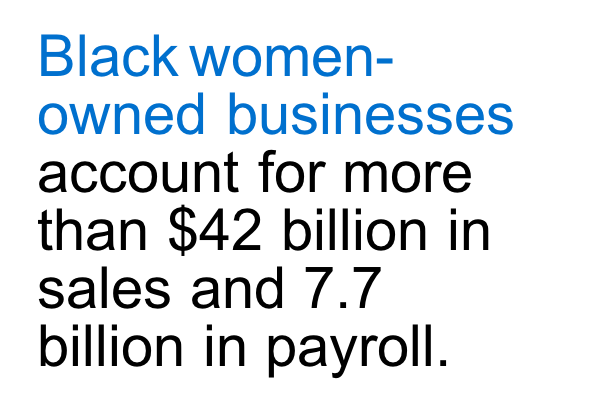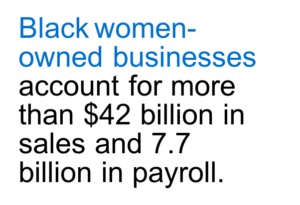 from a report released by the Neilsen Company in September of 2017, called "African American Women: Our Science, Her Magic," says that black women-owned businesses account for more than $42 billion in sales and 7.7 billion in payroll.
With the focus on entrepreneurship in this issue, we wanted to reach out to some black "women-preneurs" and get their insight on how they have taken charge in their businesses. A wealth of knowledge and experience among them, we think the stories of the women we profile below will inspire you to action if you have found yourself climbing the mountain of entrepreneurship.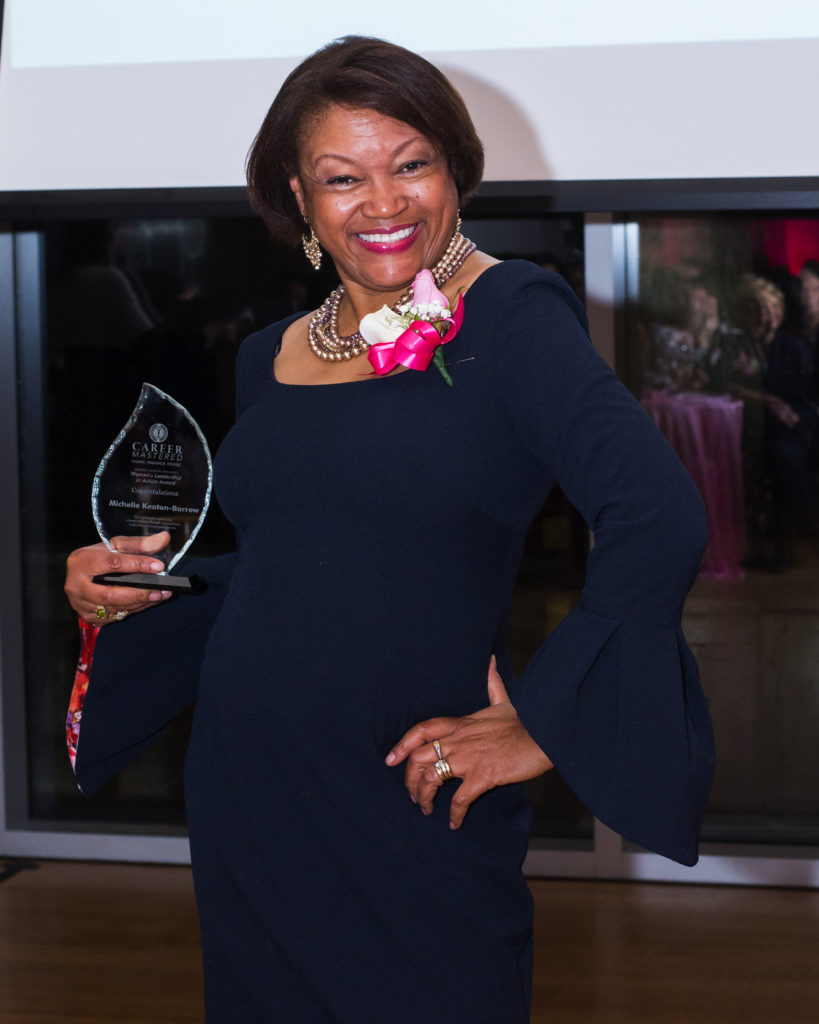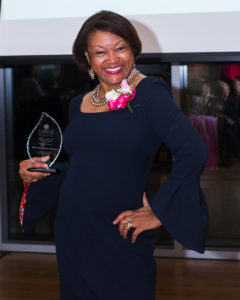 Michelle Keaton-Barrow
Keaton Barrow Realty Group
Looking for real estate in the Raleigh or Charlotte, North Carolina area? Michelle Keaton Barrow, CEO of the Keaton Barrow Realty, is the one you want to know! Her boutique realty offers both residential and commercial real estate services and she has over a decade of experience. Michelle's knowledge of current market trends, neighborhood statistics and insurance information, combined with her ability to build deep, long-term and trusting community relationships, positions Michelle as a leader in her industry.
Michelle has a degree in Chemical Engineering. But, after discovering Corporate America was not a fit for her, she decided to try her chops at real estate. Her experience obtaining her degree prepared her for the competitive world of real estate.
I was one of three Chemical Engineering students out of hundreds in college.
That experience gave me a different perspective on the real world. Commercial real estate is dominated by white men. Through my college experience, I learned to use my diversity to my advantage and I understand that my integrity and reputation are priceless."
When asked what advice she would share with aspiring black women entrepreneurs, she shared that goal setting has been a critical part of her being able to be successful and it's what allows her to continue to grow.
"Make sure that you set your goals high and write them down. Then, take the time to set realistic expectations for each step of the journey so that indecision, doubt and fear do not get in the way of you moving forward."
You can learn more about Michelle's realty company at www.keatonbarrow.com.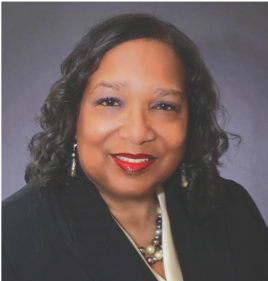 Tina Harmon
The Harmon Group/Mercury P&F
Tina Harmon started The Harmon Group in 2000 after a fast-paced career asThe Harmon Group/ Mercury P&F a trainer at Hertz Rent-A-Car and an even more prestigious career as the Managing Director at Maritz Travel Company. The Harmon Group was founded after Tina discovered there was an absence of minority- owned companies in the incentive travel marketing industry. Business took off, until the September 11th terrorist attacks.
"Suddenly, all incentive travel came to a halt. I had a partner at the time and we made the tough decision that my partner would secure a job at another company and I would try to keep the company going. It was challenging, but I refused to give up."
According to the U.S. Small Business Administration, over 50% of small businesses fail in the first year and 90% fail in the first five years. Committed to keeping her business going, Tina decided to pivot.
"I refocused the business from incentive travel marketing to corporate events."
In 2008, Tina formed a strategic alliance with Mercury Promotions and Fulfillment Company. She expanded her business to include promotional products, branded merchandise, fulfillment services, sweepstakes, contests and game promotions to corporate clients.
Choosing the entrepreneurship route has not been easy, but Tina has learned to think of obstacles in building their business as stepping stones to success. "I plan, but I am always prepared to be flexible." Ms. Harmon recommends that black women entrepreneurs seek out a mentor who they can count on for advice, someone who will introduce them to their professional networks.
"Do not be afraid to build relationships and ask for the business you want. Asking for help and connections might be challenging at times. But, for black women entrepreneurs, it is a critical piece to positioning your business to survive long- term."
Learn more about The Harmon Group at theharmongroup.com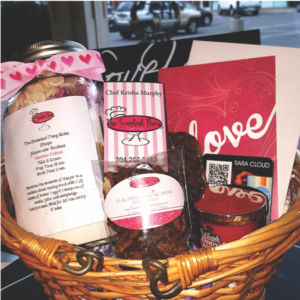 Keisha Murphy
The Sweetest Thing Bake Shop
Who doesn't love to indulge in the occasional decadent dessert?
Keisha Murphy is the owner of The Sweetest Thing Bake Shop, located in Charlotte, North Carolina. She knows a thing, or ten, about how to satisfy a sweet tooth. Keisha is a proud alumni of Johnson & Wales University. With over 15 years of culinary experience, she describes herself as "loving, living and breathing food." In addition to baked goods for local patrons, The Sweetest Thing Bake Shop provides corporate catering, custom meal delivery, fashion shows and weddings.
"From a very young age, I've loved to cook. My mother would say I got it honest from my grandmothers. But, I envisioned my purpose to serve through cooking long before I had my business."
Keisha worked as a sous chef, catering chef and a head chef at several assisted living facilities, as well as a local hospital, before starting her own bakery. She feels strongly that the experiences she had in the work world are what have made her successful today. But, like many of us, the decision to leave and strike out on her own was not an easy one.
"Deciding the right moment to leave my comfort zone and steady paycheck in Corporate America and follow my dream was one of the scariest, yet best decisions of my life!"
Keisha recommends making a plan and sharing that plan with people who can offer additional perspectives.
"The road never looks like you think. But having a plan, persistence and people to call on makes it easier." Next time you're in Charlotte, with a craving for something sweet, head over to The Sweetest Thing Bake Shop.
Check them out online at thesweetestthingbakeshop.com. 
Amber Cabral is an Inclusion and Equity Consultant at Cabral Co. Formerly a Diversity Strategist at Walmart Stores, Inc. Passionate about nurturing the next generation of decision-makers, she serves on the board for multiple non-profit organizations.