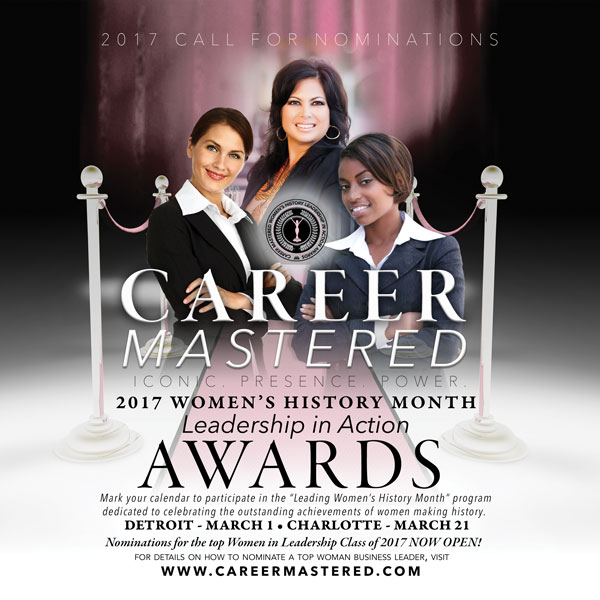 Deadline for Individual Submissions: July 31, 2016
Corporate Nominations Accepted Until October 31, 2016
Today's women leaders are Game Changers. They take charge of their careers and take charge of their futures. These women have made their mark in business and are exceptionally strong role models of what a woman can do. Giving recognition to these deserving women will inspire future generations. The award, Career Mastered: Women's Leadership in Action, celebrates history by taking a look inside of successful women's careers, to enhance the process of women inspiring and encouraging one another. Women who have mastered their careers reveal exceptional stories and provide an expansive vision about women's success.
AWARD CRITERIA
Be female
Demonstrated leadership in career
Iconic
Difference maker
Community presence
Symbol of power and influence
Exceptional role model of what a woman can do Inspire future generations
Women's Leadership in Action Award
Women may nominate themselves or another woman they believe is deserving of this honor. Submitting more than one nomination does not guarantee selection.
---
Call for Nominations for 2017
View the Award Recipients