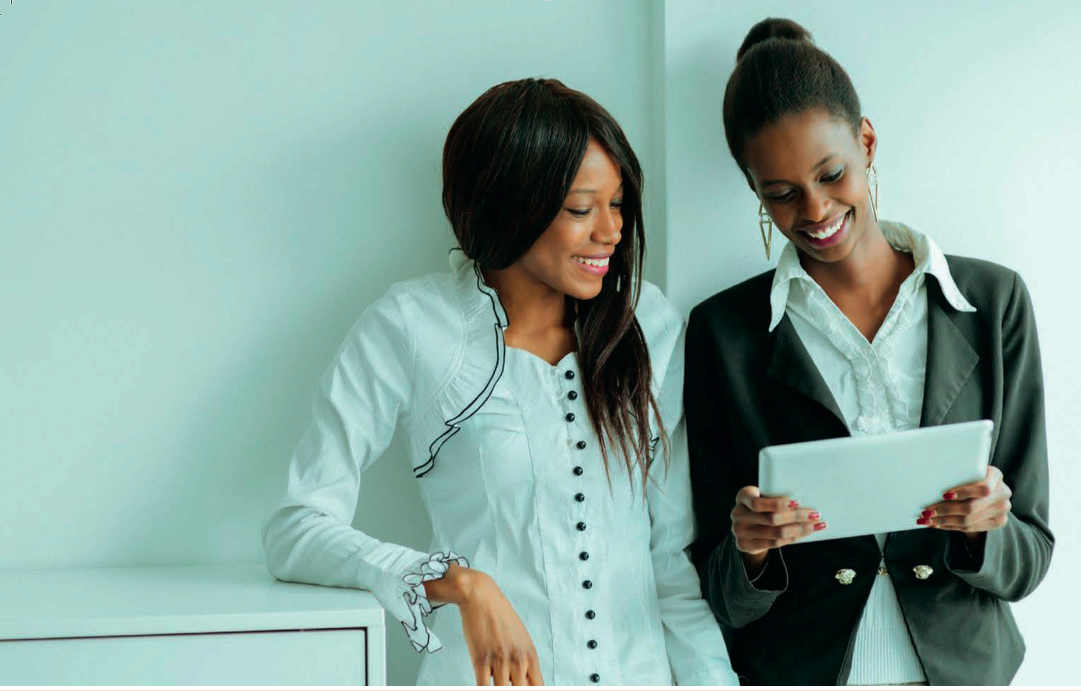 31 Aug

Women Support Each Other With Mutual Admiration and Respect

"Never get too busy making a living that you forget to make a life."
This inspiring quote shifted the trajectory of Deborah Williams' life. As a Relationship Manager with TD Bank, Williams is a senior member of the Diversity & Inclusion department. She is one of two employees that comprised D&I during its inception. She serves under the Head of U.S. Diversity and Inclusion for TD Bank, Kelley Cornish.
Williams' first encounter with Cornish happened in 2014 during an event at which they were both on the panel. Williams was instantly affected by Cornish's presence. It was the start of a relationship that has blossomed beyond the professional realm.
"From day one when I met her, I was impressed," Williams said. "At that particular time, I was the project manager over a lot of the diversity and inclusion events and projects. I knew she had recently come out with her book, It's Work! How Will You Show Up? 99 Tips, Turns and Lessons Learned from a Panel of One!, and I contacted her and asked if she would be kind enough to speak to our TD employees. I felt the people here needed exposure in many ways," she recalled.
With over 18 years at TD Bank, 10 of which are with D&I, Williams is a pillar of the company. She is who Cornish refers to as someone who "knows where the bodies are buried." Her insight led her to facilitate Cornish's presence at an awareness event.
"It was important for our employees to see Kelley and to hear her message," she said. "I always believe people should leave with two things: a smile on their faces and something tangible when they're in your presence. So, I bought her books to give to employees. I asked her to also personalize some books ahead of time and give a personalized signing at the end of the event. She was kind enough to do that. And that's how we became somewhat friends and acquaintances."
Cornish's compassionate, yet firm, leadership style is evident when Williams speaks about Cornish's effect on the company since her arrival in April of 2017. "I hadn't seen her in a while and, the next thing I know, my department was in need of management," she said. "She was interviewed and selected, and I couldn't have been more happy and proud. There's a gap in age and, as an older black woman, I was so proud. I love how when she walks in the room, heads turn and minds open. I know she's my boss, but I tell her that I'm so glad to know her and be a part of her coming in."
Preparing to retire this year, Williams acknowledges a major transformation of D&I due to Cornish's leadership. "She's completely revamped everything and set it on the right track for a lot of growth," she said. "We've got a couple of extra awards that we haven't received before, including internal recognition. I see people growing. There's more inclusion, not just diversity."
Williams made sure to tell Cornish how she affected her life by stating that anonymous quote (at the start of the article). At the time, Williams was experiencing several life challenges.
"My husband and I were struggling. We were paying two mortgages. The kids were in college," she shared. "yFinancially we had a lot going on. I was so caught up in material things and work when I realized … there's more to life! I had to stop and enjoy life."
"I wrote down one of the memorable quotes she made at the first event I saw her present at and used it as one of my motivational visuals. When Kelley came on board, I was surprised and shocked. I said to her, 'Bam! Look what I got, lady.' She couldn't believe I had kept it. I told her, 'Thank you so much for that light. You have really been a beacon for me. Look at my life. Look at who I am. By this stage of my life, I was able to sell my home in Princeton and turn my vacation home in Florida into my retirement home. My kids are independent. They're successful. I have you to thank for that. You helped me mentally, physically, emotionally and spiritually get myself on track.'"
She added, "You never know who and how you affect people's lives. For me, hopefully I can tap and touch other women and be an example." Cornish's closing remarks awakened Williams' desire to live her best life and the evolution of D&I at TD Bank.
"Kelley was a breath of fresh air for TD. She took a two-person department, and she now has eight people working with her and for her," she said. "The company now realizes that eyes are watching. She let them know why people do need this, why we need this as a company. Not just because it's the right thing to do and because the government tells you to do it."
Cornish's staff is reflective of their customers' diversity. "We have representation from various populations including women in leadership, minorities in leadership and the LGBTA community. Our work also focuses on veterans and individuals with diverse abilities," Williams noted.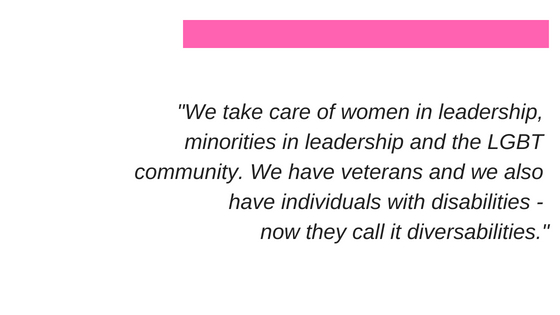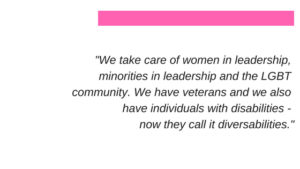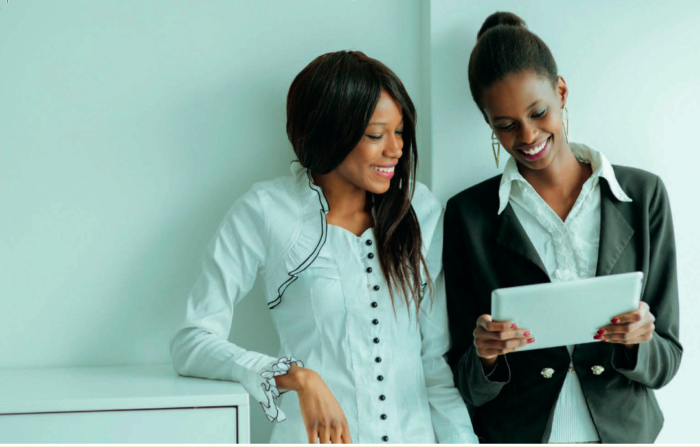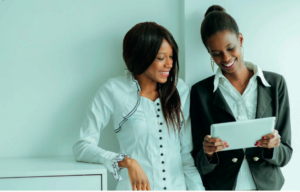 Williams' departure is bittersweet due to her cultivation of its growth. "I'm happy, but sad to leave. This department started out with just myself and my manager," she said. "She was very similar, personally and professionally, to Kelley. I'm so excited that I began with a strong  woman who came up with this whole idea for diversity and inclusion for TD Bank. Now, I'm seeing that the dream has materialized, and this person is taking it beyond its inception. She has a vision and she's making sure it comes to fruition."
Although she praises Cornish, Williams' humility and resilience are priceless. She has battled and survived cancer for 26 years, persevering despite her illness.
"This is all God's work," she said. "I'm under control, I call it. People call it remission. I'd rather get checked up and, if something needs to get fixed, I tune it up and let's keep it moving."
Cornish's and Williams' relationship is an awespiring testament to what happens when women support each other with mutual admiration and respect.
Be sure to check out our feature on Kelley Cornish: Insider Secrets to Climbing the Corporate Ladder 
_____
About the Author: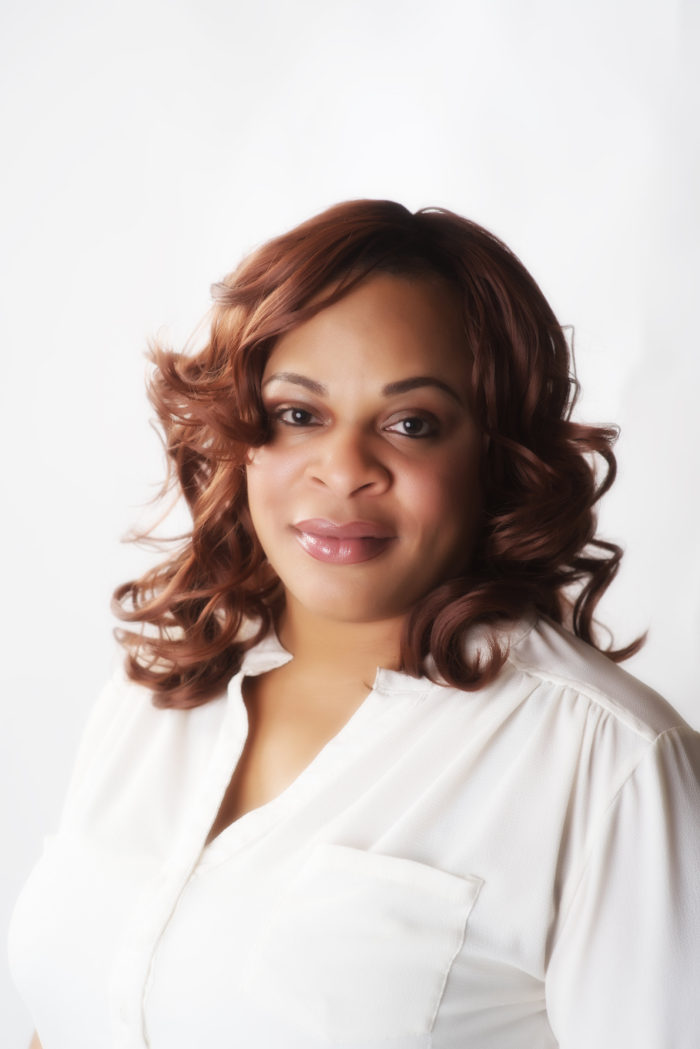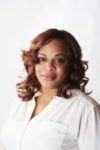 Raquelle "Rocki" Harris is passionate about supporting women's issues, minority owned businesses, music, and black culture. Listeners can experience her engaging personality on her podcast Rocki's Reality on Motor City Woman Radio. Her writing/editing company, Write Down To It, LLC ensures what's write is right.