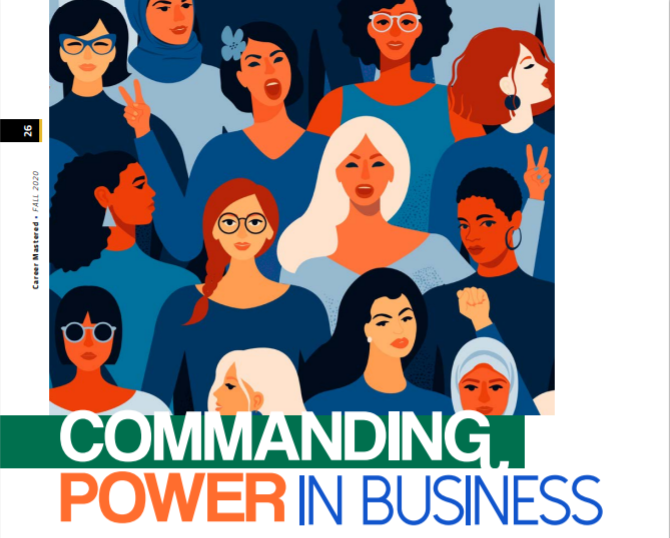 12 Sep

Commanding Power In Business

By: Nicole Hudson

Let's try and answer those age-old questions. How do women command their power in business, and how does it differ from the way men in similar jobs command their power? We asked two women in leadership roles about their methods, experiences, and learning. A few common themes emerged, including the importance of trust, earned respect, and the ability to "read" the room and situation when commanding power.

When pairing these female leaders' responses with the seven leadership lessons men can learn with women, as outlined in a recent Harvard Business Review article, it became apparent why these women are respected leaders in their fields. As different as their backgrounds are, common themes emerged.

First on The Team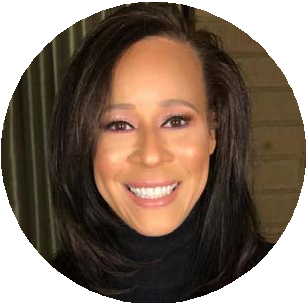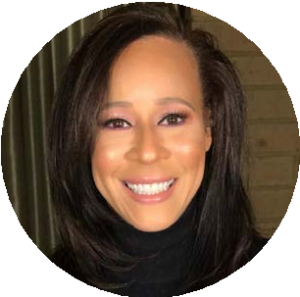 Collette V. Smith, founder and president of Believe in You, Inc, describes herself in bold, decisive terms. Perhaps that's because of the trail she blazed for herself. Smith played for the New York Sharks, an all-female team within the Independent Women's Football League before becoming the first black female coach in the NFL. When asked why she left her dream job with the New York Jets, Smith replied, "You can't give up on a dream job if you never had that dream in the first place." Being an NFL coach wasn't even on her radar growing up. Those sorts of positions did not exist for women, and certainly not for women of color.
Smith credits her parents, coaches and former bosses for teaching her about personal power and how to command it in everyday life and business. From her mother, she learned to do the right thing, and that your actions speak louder than your words. That same lesson was reinforced by her coaches, that there was no need to smack talk your opponent when you had tackled them. From her father, Smith learned to derive her power from her passion for what she does.
Along the way, Smith learned from teammates, co-workers and bosses alike. She learned there are times to speak up, to speak out, and to wake up a room of business conference attendees with a keynote speech that bristled with confidence and authenticity, not spreadsheets and PowerPoint presentations. Collette also credited a former manager at Swatch for showing her how to command a conference room full of people by dialing it down, by softening her voice and tone to cause people to lean in and listen, teaching them to value what she had to say. The takeaway? Power players are not always the most physically powerful people in the room.
Smith's advice to women learning to command their power is as straightforward as she is. Know you are worthy. Seek mentors that reinforce that message. Create opportunities that enable you to embrace your power and shine. Listen to your audience. Read the room and use the non-verbal cues to model your delivery and message. There is no need to beat the boys at their own game. They often take for granted what they have been given. Women have a deeper appreciation for what they have earned and learned along the way. That knowledge gives them the ability to successfully command their power in business and in life.
Collette V. Smith is a Career Mastered 2020 National Women's History Leadership in Action Honoree. Learn more about Collette V. Smith and her story on her LinkedIn profile.
Purpose and Trust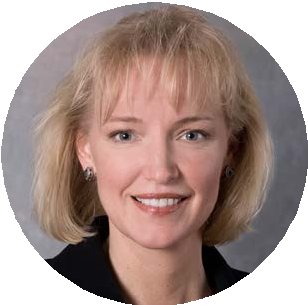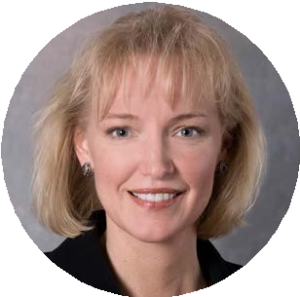 Ann Marie Williams is an Executive Director at J.P. Morgan's Private Bank in Charlotte where she provides wealth management solutions to successful families and institutions throughout The Carolinas. Her views on professional power are built on a foundation of earned trust and the respect of team members and the community. It's a stronger power for those who possess empathy and create an environment that leverages the strengths of others. It's a power that grants the holder the ability to influence others. It can be really powerful when it's matched with an organization that has a broader leadership team, which feels empowered to aggressively seek problems and creatively solve them with the commitment from senior leadership. She's seen professional power wasted, especially among strong professional women, in environments that do not possess such a culture. She's also seen it among women who have either not yet found their voice, or who have not found their way to overcome the "imposter syndrome."
Power in the workplace has nothing to do with dominance. Rather, it's aligning oneself with others and demonstrating your value, integrity, humility, agility and courage to make difficult choices. William thinks it's dangerous to stereotype all men or all women into generalizations. However, there are cultural norms proven by research that women tend to be more relationship-oriented and tend to lead by consensus. Men tend to be more hierarchical and include people closest to them at their level in the decision-making process, usually when they think it's necessary. Men generally speak more than women in meetings and tend to talk over women, especially when they do not agree. This can lead to non-verbal behaviors and miscommunication, which can result in team breakdowns, or worse, losing respect for each other and the loss of good ideas and valuable employees.
Williams learned early in her career the importance of building and giving back to her network, internal and external to her organization. Williams credits several great mentors and a few terrible bosses. "Power can be intoxicating and destructive. I've learned that how you were treated in the past, personally and professionally, is a good measure of how you will behave toward others in the future." Her advice for women learning to command power in the workplace is simple
"It's important to know the difference between giving up and letting go." That's true in an unhealthy relationship, personally or professionally. Women seem to have a harder time understanding and accepting this important difference.
Ann Marie Williams is a Career Mastered 2020 National Women's History Leadership in Action Honoree. Learn more about Ann Marie Williams, her impressive background and her philosophy on work and community on her LinkedIn profile.
The Takeaway
When women are in command of their power, nothing is taken for granted or assumed. Relationships are cultivated and maintained. They lean in only when you have something to lean in about. They are aware of their limitation but continue to learn and push themselves. They elevate their teams and, above all, they don't command; they build relationships. In short, they are authentic, empathetic and reflective—life skills we can all aspire to.
Nicole Hudson is an engaging thought leader in marketing strategy development, branding, demand generation, content marketing, SEO, social media, storytelling, social selling, marketing technology and lead generation. Her firm, Inbound Lead Solutions, focuses on sales, communications and marketing alignment with B2B companies, franchising, professional services, keynote speakers, authors and consultants. Hudson is a recurring columnist in Career Mastered Magazine and a regular keynote speaker, content contributor, and trainer on sales, marketing and communication topics.