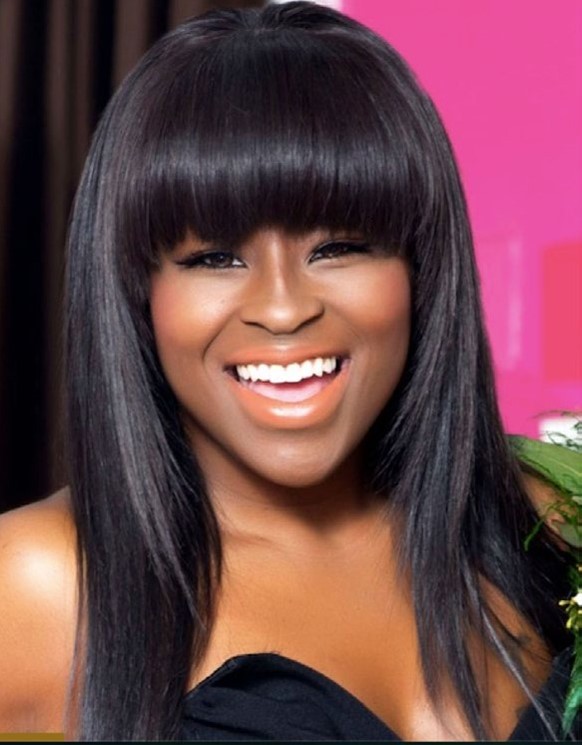 30 Mar

Kim Roxie Reveals Beauty Through Love, Makeup and Kindness

When you look good, you feel good. Yet, true beauty is only skin deep, so LAMIK Beauty represents how beauty is revealed, not applied. Love And Makeup In Kindness is a vegan makeup brand made with natural and organic ingredients for multicultural women. Started as a local makeup store in Houston, Texas in 2004, Founder, Kim Roxie's interest to create her own line began during her days as a makeup artist in the mall. Her discovery of the toxic ingredients in cosmetics and her mother's death from breast cancer, were the impetus for her to develop products that prioritize health and wellness.
2020 was a defining moment for businesses; a benchmark to measure which ones would sink or thrive. Roxie's decision to close LAMIK's brick and mortar in 2018, led to its successful transition to e-commerce in early 2020. A rebranding that occurred amidst the start of the pandemic. Confident in her principles, the gregarious visionary agrees that her move to a strictly online presence was auspicious. "We revamped the company and we did our relaunch in 2020," she recalled. "I totally changed the business model, it is almost like a new company where now we're concentrated on a product versus before, we were services and products. It was slated to launch in March 2020, and I was launching with being able to virtually try on the brow kit and try on the product, so I was launching not knowing a pandemic was going to happen at the same time. But the COVID friendly ways to try on makeup were actually on time.
She continued, "When I had that push to close the store, that was God. My goal was to make it easier for you to buy makeup online than it is in person. The pandemic actually accelerated the launch because it made customer adaption move so much faster."
Necessity remains the mother of invention, thus LAMIK's Celebrity Brow Kit is one of its most popular items and also Roxie's favorite. "The brow kit is extremely special, I created that because I have a form of alopecia hair loss, and that brow kit literally makes it so people give me compliments on my eyebrows," she shared. "I also love how our brow gel makes the few hairs I have up there look even fuller on their own."
Cosmetic companies are plentiful, but LAMIK's core values deem it distinct from its competitors. "There's this idea that there's a lot of makeup, but there's actually not a lot of makeup that can fit women of color, in regards to what we call "clean" beauty products; vegan makeup, paraben-free, calc and carcinogenic free," she explained. "When you get in that arena, it's back to like maybe two or three brands. The choices are slim to none; 75% of beauty products marketed for women of color are toxic."
"We are different because we're not doing that same offering of ingredients. We are the kind of company where when it comes to LAMIK, it actually has a meaning to the name, we have a purpose for being here, we are promoting our quote that 'Beauty is revealed, not applied.'"
"We're promoting inner beauty as being at the forefront and I think that that's much different from what the industry is doing. And we're also promoting simplicity around makeup, so it's not very rigorous. We don't have a whole bunch of products, we make it very simple for the person just starting out, for the person who didn't grow up learning how to do makeup. That's really our customer: She is a professional woman, now she needs to know how to do her makeup from home, or she needs the right products that will help her be able to pull off her look."
Speaking of looks, for spring 2021, Roxie advises women to keep it simple yet chic with their makeup. "One of the trends is the monochromatic look. It's basically where you wear one color, the same color on your lips, your cheeks and your eyes," she said.
As LAMIK prepares to expand its reach with placement into a major retailer, Roxie, who attributes her vivacious energy to beet juice advises entrepreneurs to practice self-awareness. "Knowing that you need to make a shift or pivot is crucial," she said. "Think about the long game, not the short game. You pivot to participate in the long game or you stay the same and keep winning at the short game."
Always game to share a great story, Raquelle "Rocki" Harris is a content curator who aims to shift obsolete narratives into new perspectives. She is an experienced writer, editor and media correspondent who focuses on Black culture, minority-owned businesses, entertainment and relationships.