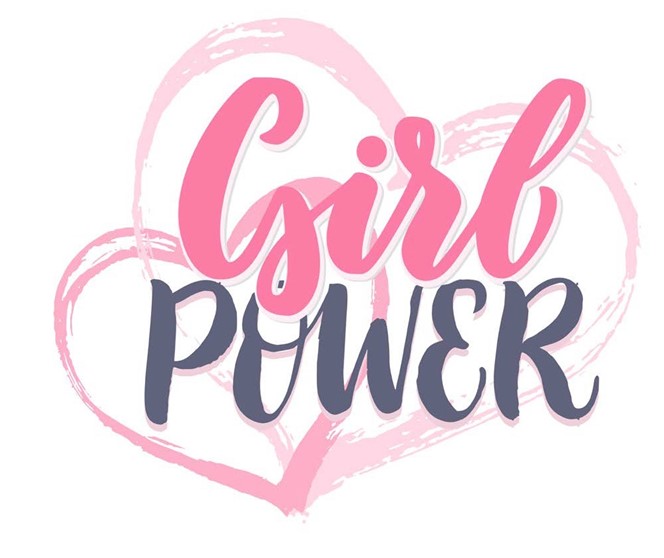 31 May

Girl Power: The Excel Village Girls Power Summit 2021

No one should carry the weight of raising children and a family, building a business or blazing a career path, healing the community or uplifting a nation alone. 'It takes a village' is more than an African proverb; it's our calling at Career Mastered. In fact, Career Mastered is the catalyst for Excel Village and designated proceeds from Career Mastered are donated to Excel Village Center for Learning, a 501(c)3 organization, founded by Dr. Lisa Wicker. To aid in the implementation of a successful national mentoring program, Excel Village employed the award-winning curriculum of Winning Futures, another 501(c)3 organization. The Board of Directors at Excel Village, mentors, volunteers, and sponsors are exceptionally good at creating leaders and winning futures for girls in grades 5th-12th.

One of our most popular annual events within our Excel Village community generates buzz around career choices. On April 24, 2021, Career Mastered was pleased to sponsor the virtual Excel Village Girls STEM-FAB® Power Summit, along with Macy's, True Cullars, StateFarm Insurance, Linwick & Associates, and Worth Advisors.

Thanks to the generous support of our sponsors, $200 scholarships were awarded to each participant to cover the full program cost. Forty-five (45) girls confirmed their attendance, representing the nation from North Carolina, New Mexico, New York, Michigan, Mississippi, South Carolina and many other states. The half-day interactive virtual summit focused on creating winning careers and futures in STEM-FAB®: SCIENCE, TECHNOLOGY, ENGINEERING, MATHEMATICS, FINANCE, ARTS AND BUSINESS.

The girls' participation joined them to a community of strong, passionate girls and mentors from around the nation. They enjoyed learning the basics of STEM-FAB® including budgets, investments, technology, the art of dance and career visioning. Hats off to Dawn Johnson, Owner of Dawn Johnson State Farm, Iisha Scott, Award-Winning Meteorologist, WCNC Charlotte, Deidra Willis, Financial Advisor, Northwestern Mutual, Sara Chipps, Java Script Developer, CEO, Jewelbots, Patrick Malambri III, Vice President/Store Manager Macy's, and Jenelle Dixon, Founder, No Label Lipstick.

"I'd give it a 10 out of 10. All of the speakers were amazing and the DJ was amazing too. STEMFAB© motivated me to have more perseverance period! And it assured me that if I want to be in the arts, then, I should go for it. All of the speakers were great. In particular, Ms. Jenelle Dixon from No Label Lipstick brought the high energy and cheered me on for being an entrepreneur too. I'll remember her encouragement for a long time." ~ Elena Nicholson, Class of 2021

The feedback from our Rising Stars, the name we affectionately call our mentees, aligns with our—

VISION To be a positive force within the community, impacting and inspiring individuals to have long-term winning futures; and our—

MISSION To inspire individuals to live up to their potential and create winning futures by partnering with schools and businesses within the community.

Upon completion of the Excel Village mentoring program, our girls are encouraged to form I AM HER chapters on their college campuses.

We applaud our community of mentors who support and prepare our youth to have successful careers. Mentoring provides the girls with an opportunity to learn about other professions, and to meet someone who can provide guidance, share personal and professional experiences, and serve as a role model. Excel Village helps to create leaders and winning futures by providing mentors with a structured setting and topic-based activities to complete with their mentees. Our non-traditional and energetic approach to mentoring includes assisting students to identify their character values, set goals, explore careers in STEM-FAB®, build employability skills, and prepare for the future through fun activities. If you are motivated to help youth in your community and are willing to make the commitment, you can mentor! We want to hear from you at excelvillage.org/be-a-mentor/.

We are proud of the trails our Rising Stars are blazing. The scholarships, awards and programs should not be a secret; we are here to serve and you may know a family, student, school or business who could benefit from joining our community.

Please subscribe to our newsletter at excelvillage.org to receive the latest news and updates from our team.

So long as there are bright and winning futures to design, we aim to mentor and award girls around the country, with your help and generous support. Over 80% of your donations directly support students in the Excel Village community. Your donations are welcome at excelvillage.org/donate/

If you prefer to give by check or money order, please make it payable to:

Excel Village

535 Griswold, Suite 111-292

Detroit, MI 48226

Tax I.D. #47-4185353

We appreciate both living and legacy support. Future gifts through estate plans are one of the simplest and most popular methods of supporting Excel Village Center for Learning. We encourage you to contact Dr. Lisa Wicker directly to inform her of your future gift by calling 866-601-4441 or by email at drlisawicker@excelvillage.org.

Congratulations to the Excel Village 2021 Rising Star Award and LaVerne Gardner Lindsay Stewart Scholars: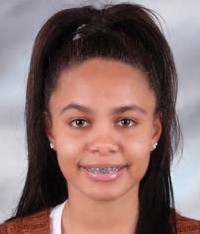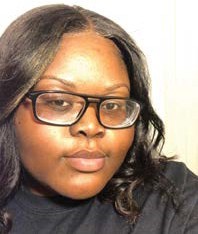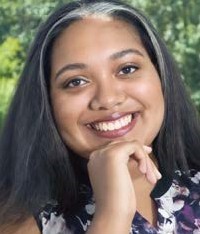 Tisha L. Hammond is known as The Small Business CheerleaderTM. She is the International Bestselling Author of 'Daily Devotional for Entrepreneurs: Your Season to Grow,' a 12-week guide to faith-based, profit-first entrepreneurship. Find her weekly 'Pep Talk LIVE' on YouTube and at www.tishahammond.com.