May kickstarted the summer of 2021 and we are cheering that outside is open, once again! As a nation, we spent the month reflecting on Mental Health Awareness and celebrating Asian American and Pacific Islander (AAPI) Heritage and Jewish American Heritage. Our reading list includes a host of talented writers who identify as AAPI, Jewish, and/or mental health advocates who will transform your summer reading list. Let's dive in.
MENTAL HEALTH AWARENESS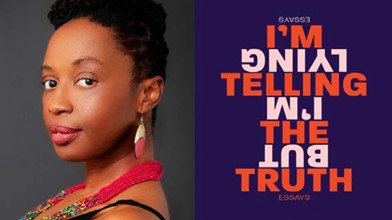 I'm Telling the Truth but I'm Lying: Essays by Bassey Ikpi (August 2019) A Publishers Weekly Spring 2019 Preview Selection
From Harper Perennial: By the time she was in her early twenties, Bassey was a spoken word artist and traveling with HBO's Russell Simmons Def Poetry Jam, channeling her experiences into art. But something wasn't right— beneath the façade of the confident performer, Bassey's mental health was in a precipitous decline, culminating in a breakdown that resulted in hospitalization and a diagnosis of Bipolar II.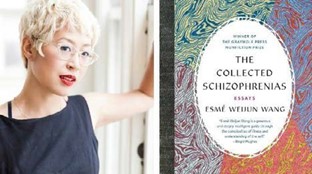 The Collected Schizophrenias: Essays by Esmé Weijun Wang (February 2019) Whiting Award for Nonfiction
From Graywolf Press: An intimate, moving book written with the immediacy and directness of one who still struggles with the effects of mental and chronic illness, The Collected Schizophrenias cuts right to the core. Schizophrenia is not a single unifying diagnosis, and Esmé Weijun Wang writes not just to her fellow members of the "collected schizophrenias" but to those who wish to understand it as well. Opening with the journey toward her diagnosis of schizoaffective disorder, Wang discusses the medical community's own disagreement about labels and procedures for diagnosing those with mental illness…"
ASIAN AMERICAN AND PACIFIC ISLANDER HERITAGE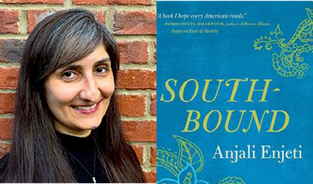 Southbound: Essays on Identity, Inheritance, and Social Change by Anjali Enjeti (April 2021)
From University of Georgia Press: The twenty essays of her (Anjali Enjeti) debut collection, Southbound, tackle white feminism at a national feminist organization, the early years of the AIDS epidemic in the South, voter suppression, gun violence and the gun sense movement, the whitewashing of southern literature, the 1982 racialized killing of Vincent Chin, social media's role in political accountability, evangelical Christianity's marriage to extremism, and the rise of nationalism worldwide.
In our current era of great political strife, this timely collection by Enjeti, a journalist and organizer, paves the way for a path forward, one where identity drives coalition-building and social change.
On Earth We're Briefly Gorgeous by Ocean Vuong (June 2019) New York Times Bestseller
From Penguin Press: At once a witness to the fraught yet undeniable love between a single mother and her son, it is also a brutally honest exploration of race, class, and masculinity. Asking questions central to our American moment, immersed as we are in addiction, violence, and trauma, but undergirded by compassion and tenderness, On Earth We're Briefly Gorgeous is as much about the power of telling one's own story as it is about the obliterating silence of not being heard.
JEWISH AMERICAN HERITAGE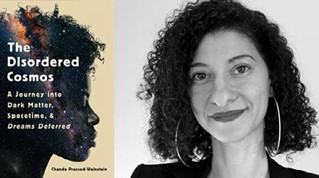 The Disordered Cosmos: A Journey into Dark Matter, Spacetime, and Dreams Deferred by Chandra Prescod-Weinstein (March 2021)
From Bold Type Books: One of the leading physicists of her generation, Dr. Chanda Prescod-Weinstein is also one of fewer than one hundred Black American women to earn a PhD from a department of physics. Her vision of the cosmos is vibrant, buoyantly non-traditional, and grounded in Black feminist traditions. … She lays out a bold new approach to science and society that begins with the belief that we all have a fundamental right to know and love the night sky.
Inheritance: A Memoir of Genealogy, Paternity, and Love by Dani Shapiro (January 2019) New York Times, Los Angeles Times, Boston Globe, Wall Street Journal Bestseller
From Knopf: Inheritance is a book about secrets—secrets within families, kept out of shame or self-protectiveness; secrets we keep from one another in the name of love. It is the story of a woman's urgent quest to unlock the story of her own identity, a story that has been scrupulously hidden from her for more than fifty years, years she had spent writing brilliantly, and compulsively, on themes of identity and family history. It is a book about the extraordinary moment we live in—a moment in which science and technology have outpaced not only medical ethics but also the capacities of the human heart to contend with the consequences of what we discover.
We hope this season will be a rebirth, filled with renewal and possibility and the transformation and tranquility that can always be found in a good book. Happy reading
Tiffany Courtney is a freelance writer and storyteller, and a former asset manager for a Fortune 5 real estate investment trust. She lives in Philadelphia with her wife and child.