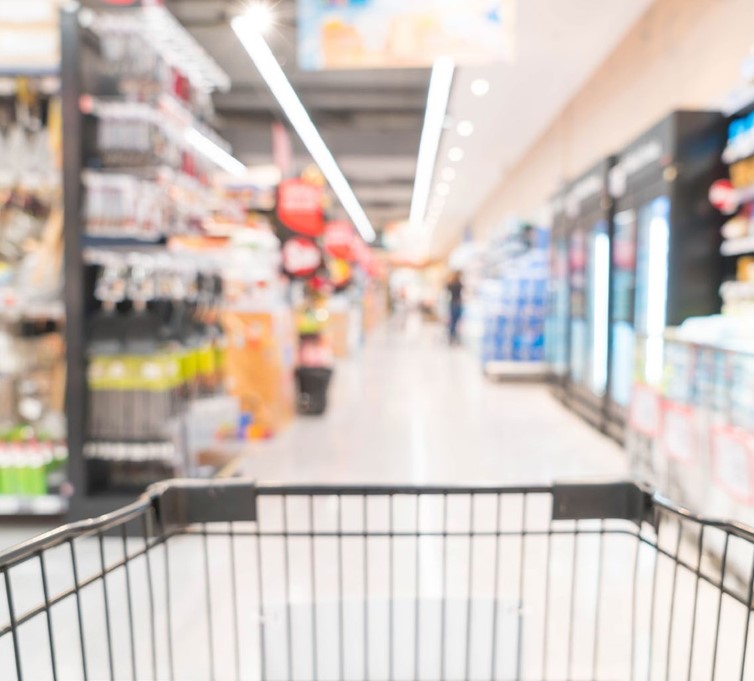 01 Sep

Food Lion: Today's Grocery Store Experience

Food Lion, the North Carolina sub-brand of Dutch grocery chain Delhaize, is on a mission to do more than just provide food for their customers. With an impressive list of diversity and inclusion initiatives, Food Lion is also working to make their company a fair and equitable place for a diverse array of associates and suppliers. The brand believes in courage, integrity, teamwork, care, and humor and uses these values to inform their diversity, equity, and inclusion strategy.

Food Lion boasts an impressive array of associate business resource groups to support their diverse workforce. These include groups for associates with disabilities, caregivers, women, LGBTQ+ individuals, veterans and military, and many specific ethnic groups such as Hispanic / Latino Americans, Asian Americans and Pacific Islanders, African Americans, and Native Americans. Food Lion has been voted a best place to work for LGBTQ+ equality by the Human Rights Campaign for 12 consecutive years.

Along with their impressive associate diversity initiatives, Food Lion has a wide range of community partners to make a difference in the towns and cities the company serves. Just a few of these fantastic organizations are: Carolinas Asian-American Chamber of Commerce, Harvey B. Gantt Center for African-American Arts + Culture, The Lumbee Tribe of North Carolina, NAACP, Purple Heart Homes, the National LGBT Chamber of Commerce, and Latin Americans Working for Achievement.

In addition to supporting their diverse workforce and their local community, Food Lion is committed to supplier diversity. Their site explains that "variety is the spice of our business" and emphasizes that Food Lion takes "the concept of diversity seriously…without it we couldn't stock our shelves everyday with the wide variety of products." The Supplier Diversity program was expressly created to build long[1]term, mutually-beneficial relationships with suppliers and associates that reflect the diversity of Food Lion's customer base. Some of their specific goals include increasing partnerships with Minority-Owned Business Enterprises, Disability-Owned Business Enterprises, LGBT Owned Businesses and Woman-Owned Businesses such as Career Mastered. Beyond just looking for businesses with diverse staff or owners, Food Lion focuses on supporting small businesses where owners are actively "involved in operations, demonstrating ownership and control." Additionally, Food Lion seeks out supplier partners that are third-party certified by diversity councils and federal or state government agencies.

Be it in hiring, employee resources, supplier selection, or community involvement, Food Lion is making strides in diversity, equity, and inclusion. With an impressive array of business resource groups and a commitment to mirror the diversity of their customers with the diversity of their organization, it's clear that Food Lion is on a mission to make a difference for people of color, women and LGBTQ+ individuals, and disabled persons in and outside their company.

Moving on to racial equality, Food Lion has invested more than a million dollars for multiple years – and in 2020, gave over $500,000 more to align with calls for increased racial equality. The investment deepens Food Lion's extensive history of supporting organizations such as the Urban Leagues, The International Civil Rights Center & Museum, the Carolinas -Virginia Minority Supplier Development Council, the NC Institute of Minority Economic Development, the 100 Black Men of America, Inc. chapters, the India Association of Charlotte, and more on this important work.

Food Lion's work on Diversity, Equity, and Inclusion is making it an impact – and being noticed. The team is very proud of the awards they've received over the years for this work, including 12 consecutive years on the HRC Corporate Equality Index and four years in a row being named a "Best of the Best" company by the National LGBT Chamber of Commerce.

Food Lion, based in Salisbury, N.C. since 1957, has more than 1,100 stores in 10 Southeastern and Mid-Atlantic states and employs more than 82,000 Associates. By leveraging its long-standing heritage of low prices and convenient locations, Food Lion is working to own the easiest full shop grocery experience in the Southeast, anchored by a strong commitment to affordability, freshness, and the communities it serves. Through Food Lion Feeds, the company has donated more than 500 million meals to individuals and families since 2014, and has committed to donating 1.5 billion meals by 2025. Food Lion is a company of Ahold Delhaize USA, the U.S. division of Zaandam-based Ahold Delhaize. For more information, visit www.foodlion.com or job applicants may visit www.foodlion.com/careers.

Hadley Roy studied economics and business at Hope College. She previously worked in strategy on the General Motors account and in GIS consulting for the automotive industry. She currently works in analytics and web development at the digital advertising agency MRM where she fields projects for a diverse array of large and small clients including automotive, non-profit, and green power companies.