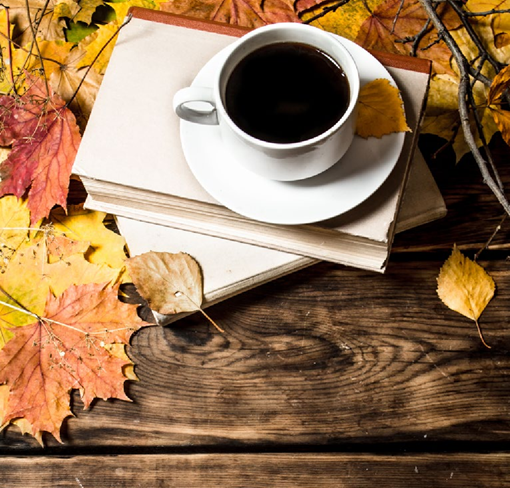 01 Sep

What Are We Reading? The Career Mastered Bookshelf

Many entrepreneurs are self-made. To echo the words of Jim Rohn, American Entrepreneur, "formal education will make you a living; self-education will make you a fortune." In this issue, Career Mastered Magazine celebrates the entrepreneurial spirit. Cheers to the risk and the reward. Now, reward yourself with a break from the busyness of building your empire long enough to enjoy these recently released books from our book shelf.

HUSH: Breaking the Cycle of Silence Around Sexual Abuse – An Anthology by Tenita C. Johnson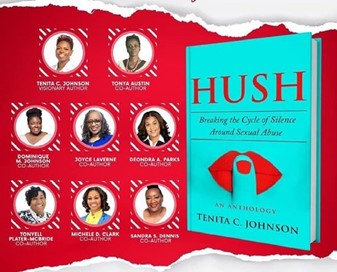 New Book Seeks to Break the Cycle of Silence Centered Around Molestation, Rape
For many families, it's the elephant in the room that everyone chooses to ignore. It's the one thing no one talks about at the family reunions for the Backyard Barbecue. Like a cancer, it often lies dormant under the surface until it is triggered and simply can no longer be ignored — by the victim or the predator. Long before COVID-19, it was an underlying pandemic that has shifted the lives of Millions for decades. Released in late June of 2021, Hush: Breaking The Cycle of Violence Around Sexual Abuse chronicles the life- altering moments when eight women instantly lost their innocence and identity. In this candid literary masterpiece, eight authors bravely re-live their story from trauma to triumph over molestation and or rape. Their unique presentations demonstrate that even in the midst of pain, they hope to empower and encourage others to come forth to share their story – ushering them into a life of healing and wholeness. One particularly tough reality that plays out in the text, is that while many people encourage their children not to talk to strangers, many times, sexual predators are family friends or relatives whom the family would least expect. Sexual abuse knows no boundaries. This book dares to cover the issue in-depth. Moreover, Hush is a necessary reminder that the quickest way to rid this world of darkness is to shine a bright light upon it so that nothing can remain hidden. For more information about Hush, or for interviews email info@soitiswritten.net or visit www. soitiswritten.net
A WIDOW'S RESILIENCE: Wisdom Keys From Moving Forward In Life And Love After Death Do Us Part Anthology Project – Volume 1 by LaTanya Orr Richard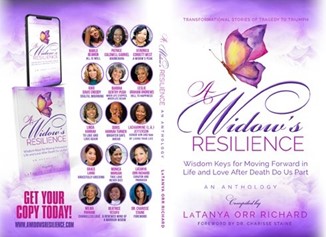 14 Women, 14 Wisdom Keys, 14 Reasons to Believe That Joy Is Sure To Come In The Morning
This tell-all book shares the very transparent, personal stories of tragedy to triumph with others who've loved and lost. 'A Widow's Resilience' serves as a foundation of strength in the valley of despair. Those who read these pages may be inspired to TRANSFORM – to courageously move forward in faith, life, and love with intention and purpose. With chapter titles ranging from 'From Hell to Happiness' to 'A Renewed Mind of a Warrior Widow,' the intimacy of their grief stories is laid bare as their stories minister to the reader.
The Michigan Chronicle, a weekly African-American newspaper based in Detroit, Michigan, quoted LaTanya Orr Richard, the creator of this anthology, in a recent interview as saying, "The seeds were planted for this project two weeks after my husband's death, so my grief was new, and my feelings were raw. I wrote out my thoughts and shared it with a friend, and other widows who understood what I was experiencing. They insisted that I turn my thoughts into a book. Once I discovered so many other women who were like me, I decided to create an anthology. Doing this has been like therapy in motion."
Nearly immediately following the book's release in June 2021, Orr's Call For Authors for Volume 2 is already underway. For additional information and to purchase the anthology, visit awidowsresilience.com.
A SHY GIRL'S GUIDE TO NETWORKING, A Practical Guide To Networking For Business Success by Melita Campbell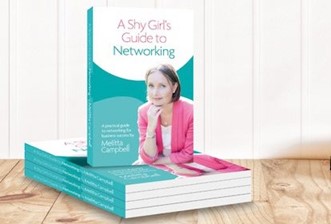 She had me at 'networksphere,' 'do you,' VICTORY Formula, and Success Circle
Extraverts aren't the only ones who can own the room. If you've ever wondered how some people network so effortlessly, while you feel awkward and out of place, this book is for you. Written from a shy girl's perspective, you'll learn everything you need to embrace your natural abilities as an introvert, grow in confidence and shine while networking. In this book Melitta shares with you:
Her VICTORY Formula to help network on your terms
The exact steps to master the three phases of networking
How to build relationships that will support your business success
The secret to networking online
How to build your personal brand
Originally from Wales, Melitta lives in Switzerland with her husband and two daughters, while serving business and communication clients worldwide. You can expect more 'Shy Girl's Guide' books to follow soon. Melitta Campbell has clearly turned being a 'shy girl' into a powerful advantage. Ringing in at £12.99, these 113-pages are a guided walk-through of self-discovery, pre-networking, making friends, being friends, and developing a real-life circle of success. Top it off with an honest declaration about personal branding and public perspective. Anyone interested in the necessity of networking would benefit from her chapters and checklists. You can reach out to Melitta for more at www.melittacampbell.com
A global Pep Squad calls Tisha Hammond, The Small Business CheerleaderTM. She is the author of 'Daily Devotional for Entrepreneurs: Your Season to Grow,' host of 'Pep Talk LIVE,' and a Storytelling Coach. Entrepreneurs who want to attract millionaire-status media respect, attend her 'Lights, Camera, Action' events in Detroit, Los Angeles and coming soon to a studio near you.