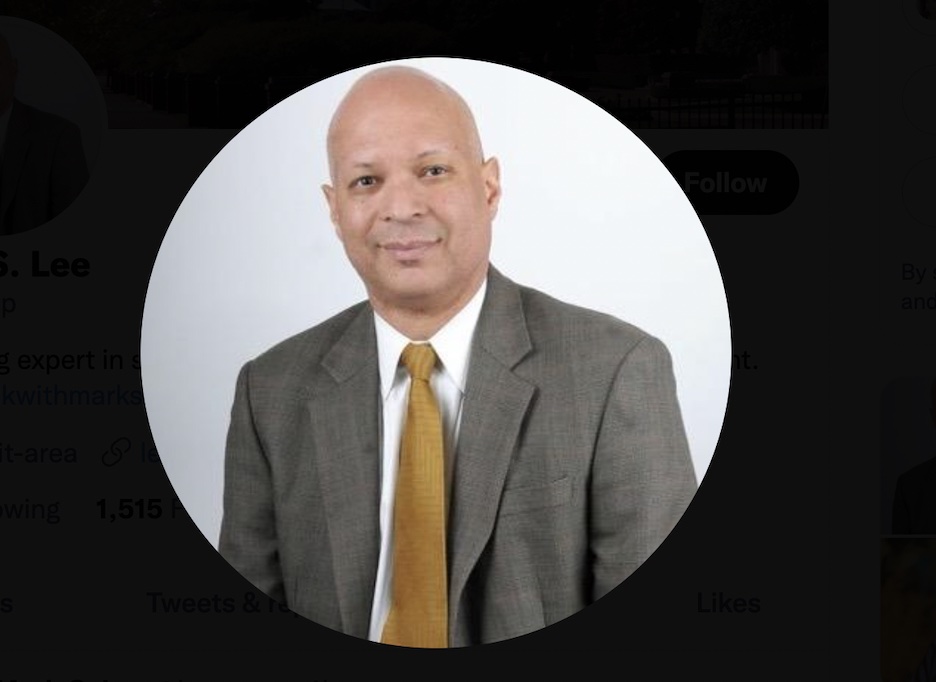 02 Dec

Meet The Men of Career Mastered: Introducing Mark S. Lee

Introducing Mark S. Lee

Career Mastered Magazine Executive Advisory Board Member Mark S. Lee is President & CEO of The LEE Group (TLG), MI LLC, an independent integrated marketing consulting firm focused on providing marketing, branding, and communication solutions. He recently shared his perspective on being an ally and an advocate for women with Career Mastered Magazine (CMM). We covered the bases of working from home to women business owners to growing up in a community of Motown legends. If you were a fly on the wall, here's what you would have heard:

CMM: Tell our readers a bit about who you are and what you love doing as an ally/advocate in the Career Mastered Women's Leadership Network.

Mark S. Lee: What has been glossed over is that small businesses create 60 – 70% of jobs in America, according to the Small Business Administration. The assumption is that BIG business creates the majority of jobs. Small businesses and entrepreneurs create the tax base, but BIG businesses get the spotlight, though entrepreneurs are working diligently at ground level. This is the powerhouse of small businesses in economies.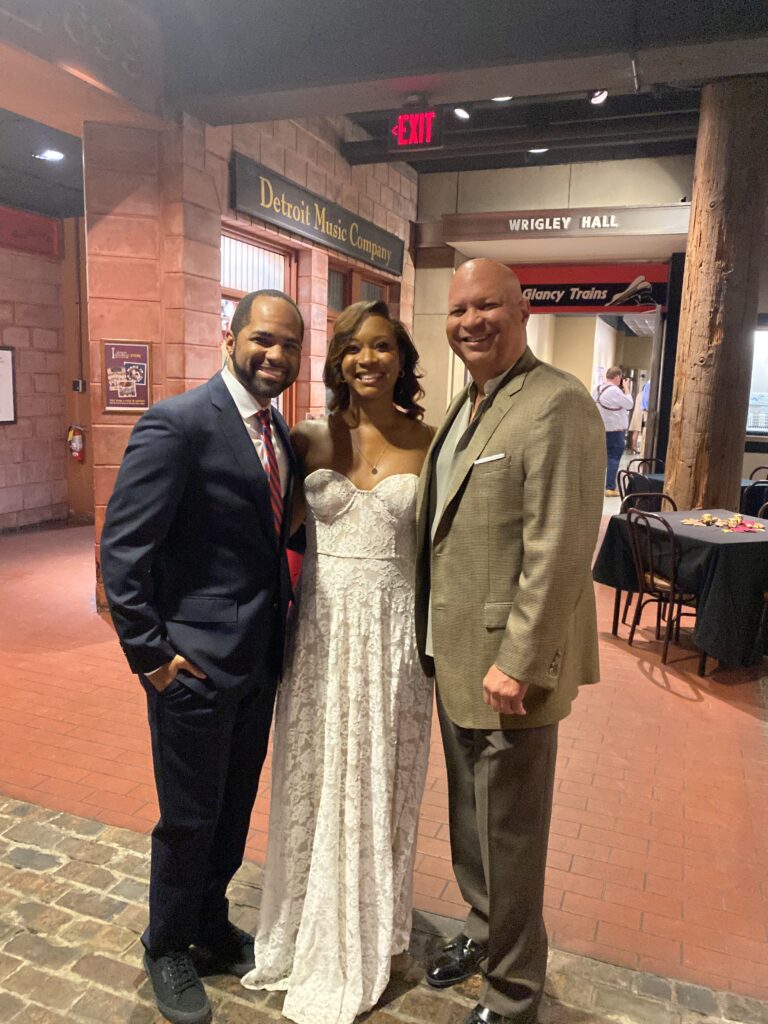 The Great Resignation
With so many (4.2 Million individuals) leaving the workforce in October 2021, people are having a personal reckoning and taking more control over their career, personal journey, and financial independence.
CMM: That sounds like a laptop lifestyle, Mark. Where are you working from at the moment?
Mark S. Lee: I'm in my home office and en route to a local coffee shop for my next meeting.
CMM: Let's talk about work from home (WFH) next.
Mark S. Lee: People don't miss their commute. I love that the home office has given people more control through engagement with technology. By saving 10 hours per week, 40 hours per month without the commute you can be more productive working from home. I've been working virtually for 13 years. The home office environment is now a part of the reckoning of the workplace.
CMM: Are you sick of video meetings yet, Mark?
Mark S. Lee: I'm not sick of Zooming or of Microsoft Team meetings because it's the fabric of work life. I prefer the hybrid, a mix of technology and face-to-face meetings because business is based on relationship building. In this day and age, you want to do it safely.
CMM: Mark, tell us a few fun facts about yourself.
Mark S. Lee: I grew up in Detroit during the Motown Sound. I was Aretha Franklin's paperboy. Marvin Gay lived about a mile away, Paul Williams of The Temptations lived within a half-mile, and Lawrence Payton of The Four Tops was our next-door neighbor. Normally, they are celebrities, but locally they were just my neighbors. My mother, Jeane, and father, Aubrey Lee Sr., went to Barry Gordy's home for the annual Christmas party. In the Great Black Migration, my parents migrated in 1957 from the South to Detroit.
CMM: Your career could've gone in a number of directions. Why be known as the authority on Small Businesses?
Mark S. Lee: I spent 25 years in Corporate as a marketing expert. Small businesses would pitch to me because I put out the Request for Proposals (RFPs). I saw how they'd struggle to pitch. The lightbulb went off for me. I opened The Lee Group in 2008 to help small businesses. I've been called the face of small business in Detroit. When I left Corporate, I was recruited to teach marketing in colleges of business. My first foray at teaching was at Walsh College in Troy, Michigan, then to Eastern Michigan University, and on to other experiences at Madonna University and Northwood University. Teaching wasn't in my radar, but I do it because I want to help students become successful. My parents taught me to always give back and that's what I'm doing.
CMM: Alright, Mark, you're a marketing guru, small business expert, educator, and we know that you're also a media personality.
Mark S. Lee: That's right. On the radio, I host The Conference Room at 910AM Superstation. That's a weekly radio general interest show focused on small businesses. My podcast is called 'Small Talk with Mark S. Lee.' Small Talk was born on radio as a joke when I approached radio producers and they had actually been talking internally about a show for me. I'm in the tenth year of blogging for Crain's Detroit Business. Plus, I'm a media contributor to local TV shows across Detroit.
CMM: Since we are in Motown, what song would you sing on Karaoke Night?
Mark S. Lee: 🎶 Easy like Sunday morning 🎶
CMM: You must have some favorite quotes to live by. What are they?
Mark S. Lee: 1) Always surround yourself with people that are smarter than you. 2) Life is a journey, not a sprint – and so is your business. 3) Learn from your mistakes…and
4) Always give back and help others.
For instance, Harry Todd just started 'Jive Turkeys' and is giving away 200 turkeys to families across Detroit. I use my platforms to promote 'community.' Otherwise, I quietly mentor and volunteer year-round.
CMM: Small Business Week will be here again before we know it. Where can we find you leading up to that?
Mark S. Lee: Yeah, the 8th Annual Small Business Workshop is set for May 2022. You can find upcoming events on my website, https://leegroupinnovation.com. In addition to marketing and small businesses, I also speak on Diversity, Equity, and Inclusion.
CMM: That certainly would resonate with our CMM readers. What message do you have specifically for our women readers, Mark?
Mark S. Lee: Every business deserves to be successful. From where I sit, I think women business leaders are smart, successful, and are balancing their own needs. I've made it a personal commitment to be part of the village of Women-Owned Businesses. I think they're more dynamic than male businesses because they're eager to learn and ask the right questions.
CMM: Mark, which social platforms can our readers continue this conversation with you at?
Mark S. Lee: For more information, go to www.leegroupinnovation.com and follow Twitter Facebook (@leegroup), and/or Linked in (www.linkedin.com/in/leegroup).
CMM: We certainly appreciate your alliance and your support for women in the business community. Thanks, Mark.
Throughout his career, Mr. Mark S. Lee has received numerous awards, been the focus of many articles and has been invited to speak on various Marketing and Branding topics across the country, including recently being named a Comcast Newsmaker. Lee also contributes on WXYZ, Channel 7's (ABC affiliate in Detroit) "Spotlight on the News" and has been interviewed for Detroit's Channel 56's (PBS) "American Black Journal", "Michigan Matters" (CBS, Detroit) and on Fox 2, in Detroit. Mr. Lee is also currently the creator and host of "EMU Today", a general affairs program focused on Eastern Michigan University. Additionally, he has provided his perspective on local radio in New York City. He holds a Master's degree (MBA) in Marketing from the Kellogg Graduate School of Management (KGSM) at Northwestern University and a Bachelor of Business Administration (BBA) from Eastern Michigan University.
A global Pep Squad calls Tisha Hammond, The Small Business CheerleaderTM. She is the author of 'Daily Devotional for Entrepreneurs: Your Season to Grow,' host of 'Pep Talk LIVE,' and a Storytelling Coach. Entrepreneurs who want to attract millionaire-status media respect, attend her 'Lights, Camera, Action' events.