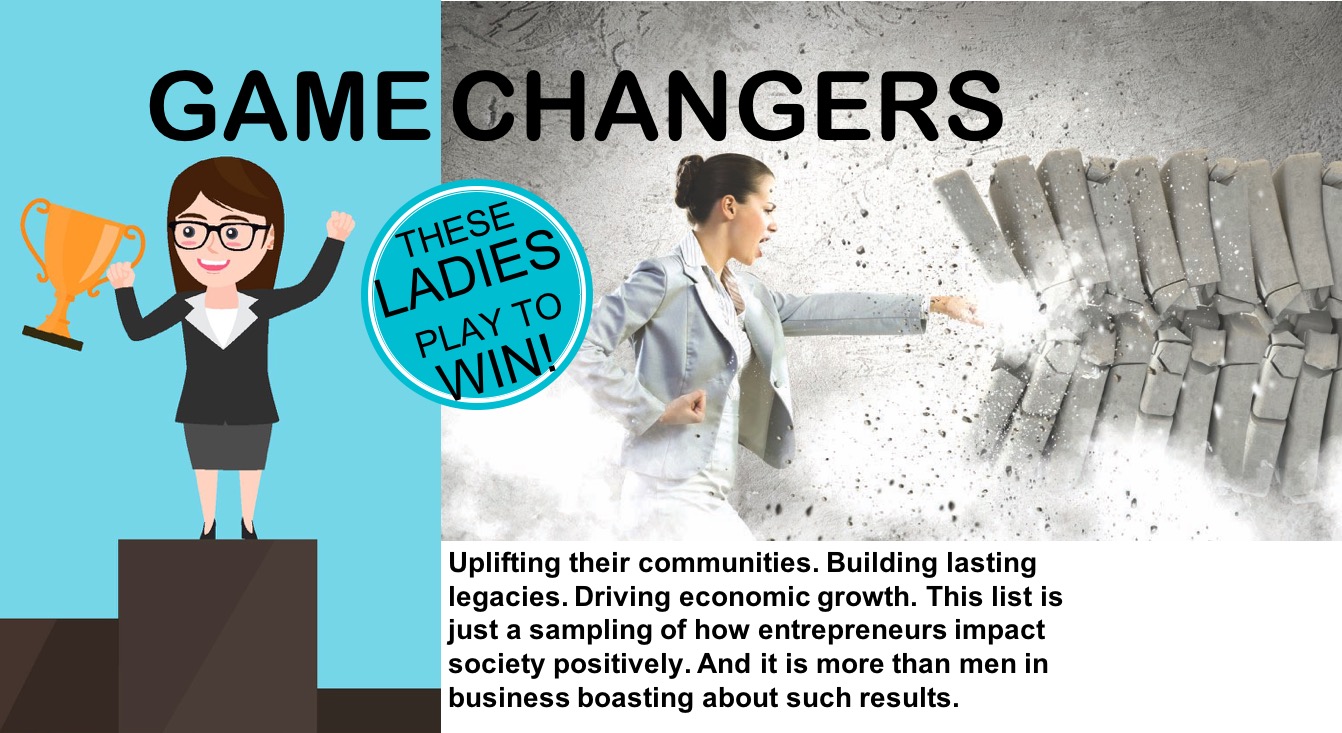 25 Sep

Game Changers: These Ladies Play to Win!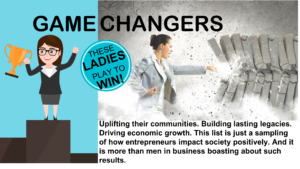 BY: Evelyn Summerville
Female entrepreneurs are breaking societal norms, creating and sustaining epic businesses by the droves. According to The 2017 State of Women-it is more than men in business boasting about such results.
Owned Businesses Report, "More than 11.6 million firms are owned by women, employing nearly 9 million people and generating $1.7 trillion in sales as of 2017." Indeed, women are more than just in the game; they are changing the game.
What is a game changing entrepreneur?
For starters, it is someone who takes control of her destiny, carves her own niche, believes in her vision, overcomes adversity, travels uncharted territories, shakes up a traditional industry and becomes a best-in-class employer. That is what Career Mastered learned by interviewing four of its honorees.
From start-ups to seasoned business owners, these women have defied the odds to disrupt the marketplace with innovative products and services. They share their stories with us and offer salient advice for budding entrepreneurs.
FOUR WOMEN WHO HAVE CHANGED THE GAME
Jeanette Abraham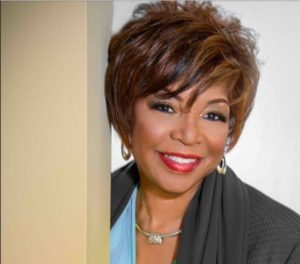 Jeanette Abraham, president and CEO of JMA Global, LLC, carved her niche in automotive manufacturing and distribution in 2001. She was driven by a desire to allow people, like herself, a chance to grow and make a good living. That is when she confronted her initial trepidation and seized an irresistible offer to launch her firm.
Today, JMA Global is certified by the Michigan Minority Supplier Development Council (MMSDC) and Women's Business Enterprise National Council (WBENC). The company has also received a Certificate of Excellence from General Motors.
Abraham has changed the game by "getting a seat at a table dominated by men in the past. I have built a company that has stood the test of time and I am extremely proud to be recognized for it." She added,
"This was particularly true because there weren't others who looked like me, or those who were doing what I was accomplishing in this male-dominated arena."
Nailah Ellis-Brown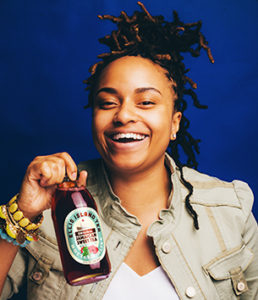 Since hearing the word "entrepreneur" in elementary school, Nailah Ellis-Brown, founder and CEO of Ellis Infinity, LLC, knew she wanted control over her destiny. At age 20, Ellis-Brown entered the competitive and saturated beverage industry, using her great grandfather's recipe for Jamaican Sweet Tea. Even after being rejected by prospective buyers and distributors, she continued to invest in her brand while expanding her market. It has more than paid off. She recently sealed a national distribution deal with Sam's Club for her specialty Ellis Island Tea.
On being a game changer, Ellis-Brown says, "Currently, I am the only African American female beverage maker in thecountry  who brews her own product in her own manufacturing plant. I didn't set out to be that. I just wanted to ensure that my tea was the highest quality, steeped with real herbs and natural ingredients—and that it tasted like it did when I made it myself. With my own plant, I have that control."
Erin Gavle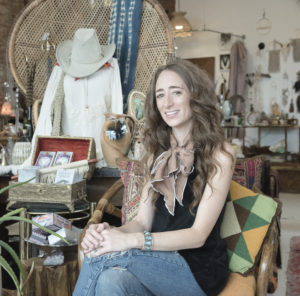 For Erin Gavle, owner of Eldorado General Store, being an entrepreneur is about authenticity and community revitalization. She began questioning her capabilities, wondering what it would be like to energize her dreams, while working long hours as a creative in New York City. Eldorado represents her leap into the unknown, coupled with her ideals of putting people and planet before profits Gavle's business model defies logic. She relocated to Detroit, MI and opened Eldorado in 2013 amidst the city's financial crisis.
She defined a retail store in an inherently different way — one that invests money into its space, city, people and events. This is exemplified in such acts as gifting a three-story mural by L.A.-based artist, Hans Walor, to its neighborhood and the city. It is similar projects that have amplified her message and disrupted the market. According to Gavle, "Eldorado allowed me to really show people how amazing this city (Detroit) is and what's possible here, while simultaneously being able to support business practices I believe in: supporting local artists, empowering female entrepreneurs, buying fair-trade, encouraging people to think about reusing or buying sustainable products, hiring women in the city of Detroit and participating in backyard economics."
Ronia Kruse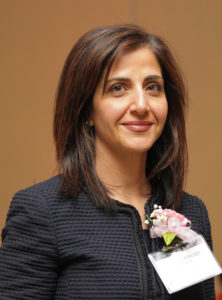 In the early years of OpTech's infancy, president and CEO Ronia Kruse, acted in every administrative capacity, working an ungodly number of hours to make her vision a reality. She now runs an award-winning, global talent management and information technology solutions provider. This business was birthed from her desire to "provide more customized solutions to answer clients' needs rather than delivering high-cost, cookie-cutter services," says Kruse.
A servant leader, Kruse believes that her company is only as good as its people. She focuses on developing their skills and abilities, which inevitably yields business success. She credits her staffing model as an industry disruptor.
"I define myself as a disruptor because of the way I have built a winning team. This effort involves listening, trusting, guiding and really providing staff with a balanced work life that is both rewarding and fulfilling. It is giving them opportunities to grow their skillsets, to have autonomy to make decisions and, at the end of the day, giving them time to be with their families and enjoy pursuits outside of work," says Kruse. x
SUCCESS TIPS FOR Emerging Entrepreneurs
Whether you are new to the game, or desire to step up your game, there is valuable wisdom to glean from these game-changing female entrepreneurs. Following is their advice on becoming a successful entrepreneur.
Be flexible and continue to learn. "The ability to be flexible and versatile has allowed me to adapt to an ever-changing marketplace and stay current with new technologies and processes. I am one who learns something new every day and I have the humility to know that I don't know everything. But the smarts to know how to create great alliances with many brilliant and like- minded people." ~ Abraham
Do your homework. "Find out the rules, the regulations, who the competitionis, whether your idea is fresh or already done and dead. There will be days when you are certain you are going to fail. If you've really done your homework and know your idea, service or product is something the world has to have, you need to keep working."~ Ellis-Brown
Face adversity. "Don't let anyone tell you that you can't do something. If you honestly know that you can, then do it. Find a way. When you get that, "No," don't let it weaken your resolve. Find another way." ~ Ellis-Brown
Identify mentors. "To become an entrepreneur, you need mentors throughout all stages of your career. Mentorship is something that requires strong commitment from both parties and takes a lot of effort. The end results, however, are more than worth it. I can personally attest to the fact that the lessons, connections and opportunities that mentors provide are invaluable and have enabled me to get this far in my career." ~ Kruse
Keep an open mind. "Keeping an open mind is a key to success. It requires confidence, humility and empathy. It requires listening to your team and maintaining a growth mindset. You want to remain relevant in your industry. So, you must look to innovation and giving your client the best possible service each and every day." ~ Kruse
Set your own expectations. "I would tell this younger version of myself to set my own expectations and benchmarks (not the ones that society almost mandates). Then, I'd tell her to not look back, not question her choices – no apologies."~ Kruse
Take yourself seriously. "I think the biggest thing you can start doing is to take yourself and your dreams seriously. If you're not serious about your dreams, no one else will be either. Start listening to your intuition and understand that these dreams can be realities. Break up those mountainous tasks into digestible to-do's that slowly start walking you toward that pie in the sky dream. Anything is possible, but you have to believe in yourself and your vision." ~ Gavle
Think outside the box. "I fully believe you have to think outside the box. You need to look at something and question why things are that way—and then challenge yourself to figure out how to make it better." ~ Gavle
Walk with God. "Listen to His plan for you. If you're moving too fast, you won't be still long enough to hear His inspiration for your success. It's subtle, but you can hear it in the wee small hours of the morning, just before your brain starts racing with your to-do list. Be still and hear what greatness He has in store for you!" ~ Abraham
As a Director of Marketing Research & Analysis for a Fortune 500 firm for several years, Evelyn Summerville made a ton of mistakes in her corporate career — but she also got many more things right. Now she harnesses those experiences and lessons to support leaders in fast tracking their success. In doing so, she empowers people to live and lead with purpose, passion and excellence.
References —
American Express Open. (2017). The 2017 State of Women-Owned Businesses Report. Retrieved from American Express Website: http://about. americanexpress.com/news/docs/2017-State-of- Women-Owned-Businesses-Report.pdf