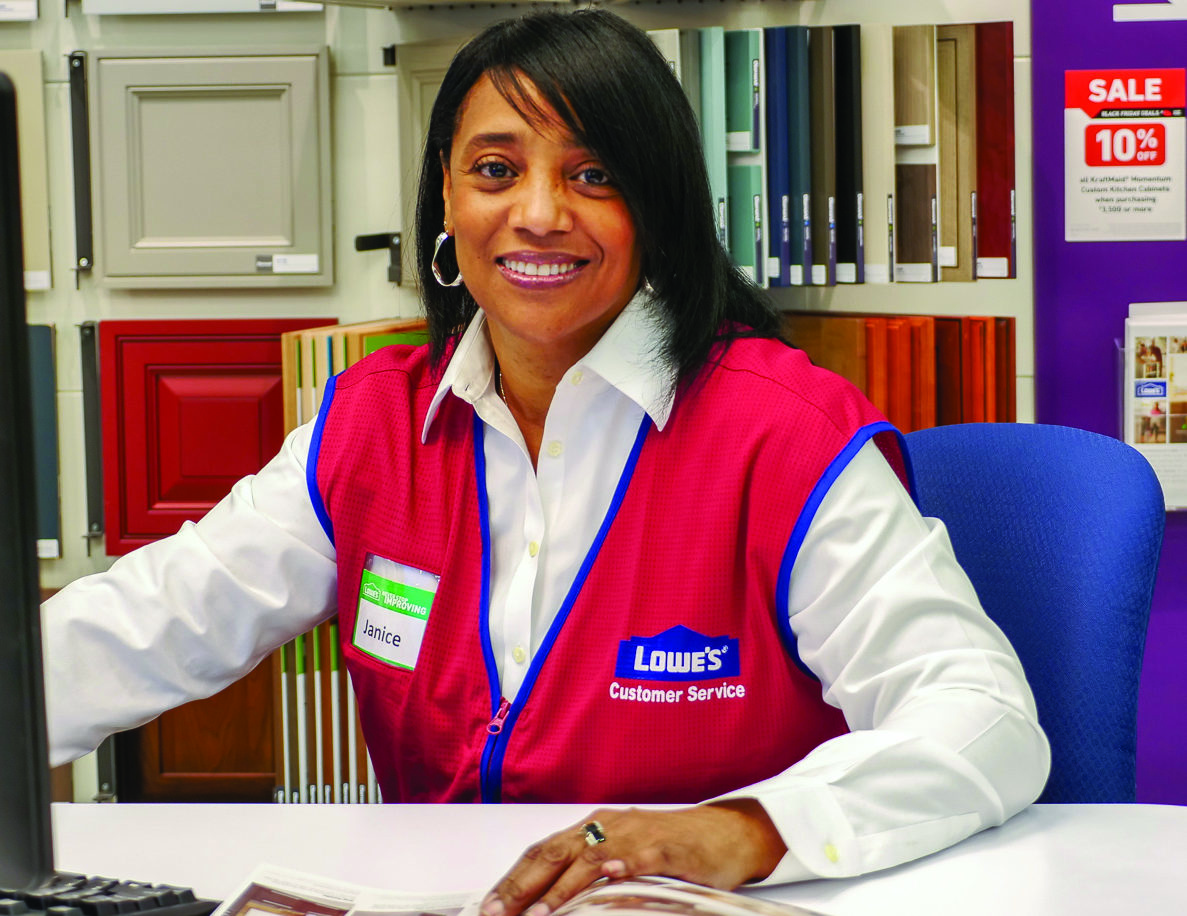 07 Jan

Janice Little: Lowe's Chief Diversity Officer
Creates a Workplace Where Everyone Can "THRIVE"
BY: Linda Anger
A diverse workforce comprised of people from a wide array of cultures, viewpoints and backgrounds is not just "nice to have." It's essential. Janice Little, Lowe's Chief Diversity Officer, is on a mission to make diversity and inclusion an essential business priority.
Little was named Lowe's first Chief Diversity & Inclusion Officer in November 2017.
She shared some inspiring thoughts with Career Mastered about why she joined Lowe's and her vision for the company in the future.
"I believe that, together, we can make Lowe's a place where amazing talent from all walks of life can thrive and where each employee can achieve their highest potential," she said.
Research shows that companies that create inclusive workplaces and encourage success among all employees outperform their competitors. According to McKinsey and Company's latest report, Diversity Matters, companies in the top quartile for racial and ethnic diversity are 35 percent more likely to have financial returns above their respective national industry median.
Since joining Lowe's, Little has taken steps to institute mandatory unconscious bias training for company leaders to increase awareness and promote advocacy.
"We want to ensure that diversity is a sustainable business priority, so gaining leadership commitment is key to our progress. This workshop is the foundation for all programming that will follow. It crucially provides a common language and a set of commitments we will utilize across the company."
Prior to Little's arrival, Lowe's had made some progress in diversity and inclusion with training and Employee Resource Groups (ERGs).
"Today, we have the opportunity to build upon that foundation and advance the company to the next level by making diversity and inclusion an integrated part of Lowe's business."
"Since we are early in our diversity and inclusion journey," Little said, "prioritization is key, as we have many opportunities and we want to move fast. We are fortunate to have a leadership team that values and supports diversity. We are committed to building a sustainable practice. We have an opportunity to show real leadership in this work."
Little's department partners closely with others across the company, including the field, Communications, Associate Relations, Loss Prevention, Human Resources and Marketing to explore opportunities to integrate inclusion into policies and practices. Leveraging a cross-functional approach helps us stay attuned to business needs and provide sustainable solutions.
"Doing great work on diversity and inclusion inside our company isn't enough," Little stated. "That's why Lowe's has partnered with Habitat for Humanity for the National Women Build Week to empower women with construction skills, giving them a platform to tackle affordable homeownership in their communities." Since launching the annual event, Lowe's has committed more than $15 million and helped more than 3,800 Habitat families improve their living conditions.
"We believe that inclusion means inclusion," Little said. "We must look at all aspects of the organization, and challenge practices that don't promote inclusion or those practices that can't be tied to measurable outcomes. We must increase or enhance those areas that align with our diversity and inclusion vision to create a workplace culture where everyone can thrive."
Linda Anger is a poet, fiction writer, and essayist whose business and creative works have been featured in publications such as Michigan PRIME, Black Engineer Magazine, Profiles in Diversity Journal, MultiCultural Law Journal, Mused-the Bella Online Journal, Still Crazy Magazine, Sweeping the Floors in the Full Crumb Cafe, and the Almost Touching Anthology. She is the founder and president of The Write Concept, Inc., a marketing communications company based in SE Michigan.