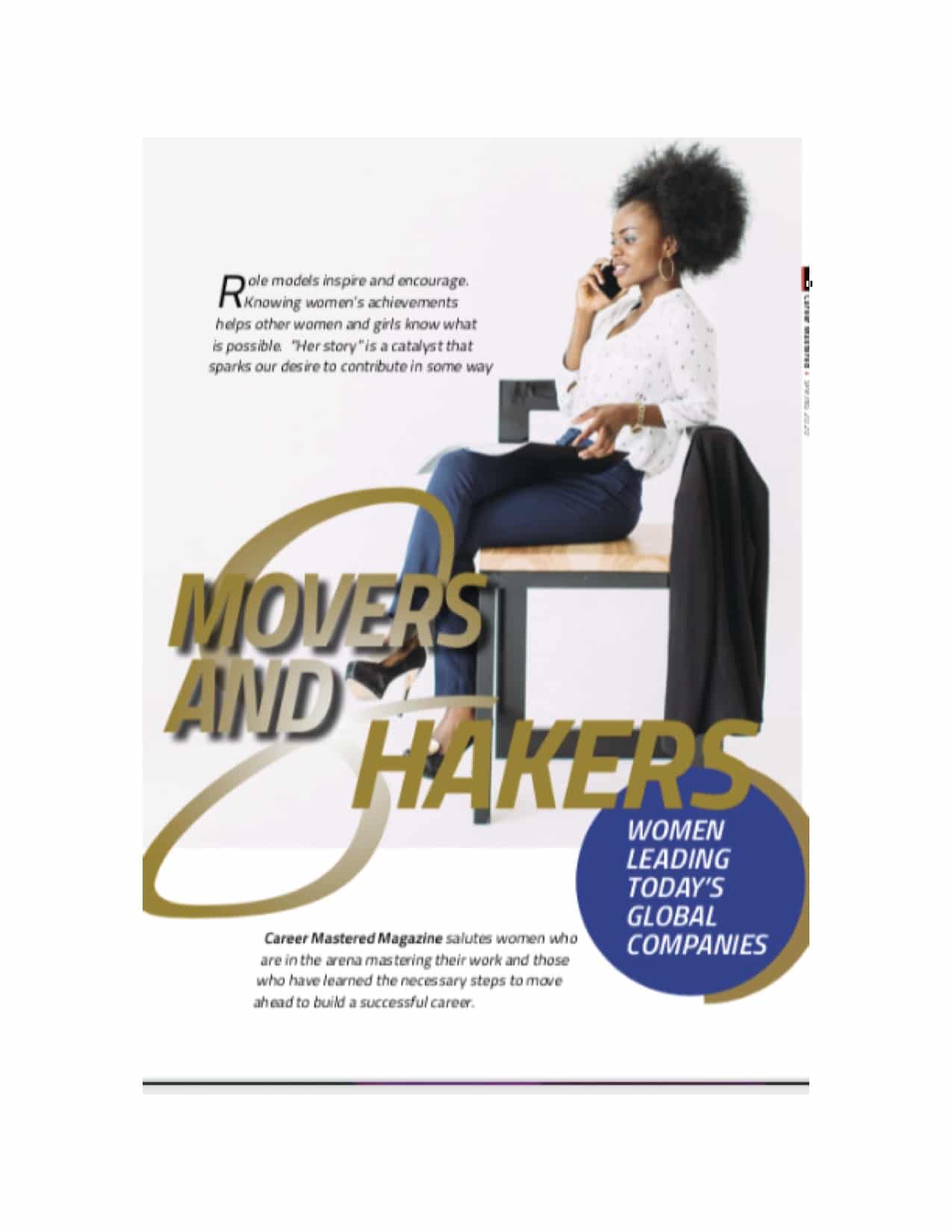 27 Apr

Mover & Shakers
 Getty Images 
ALYSSA NAKKEN Coach 
San Francisco Giants
The San Francisco Giants made history when Alyssa Nakken was hired as a coach, becoming the first woman on a major league baseball coaching staff. Nakken, 29, was a college softball player at Sacramento State from 2009 to 2012. She joined the Giants in 2014 as an intern in the baseball operations department and is currently responsible for directing many of the organization's health and wellness initiatives. She is making history by becoming the first full-time female coach in the league. 
EWEL BURKS SOLOMON Head of Google for Startups 
Google, Inc. 
Google for Startups announced one of Atlanta's most successful entrepreneurs and community leaders has partnered with the tech giant to cultivate new startups. Jewel Burks Solomon was named the Head of Google for Startups in the U.S. Solomon will be working out of Google's office in Atlanta, where she'll be responsible for how the organization engages with existing partners across the country and its continued expansion in 2020. Solomon is not only the first African-American woman to have this title, but she is also the first person to ever hold the newly created position at Google.
ROBYN LATTAKER JOHNSON
Head of Unscripted Development, Programming & Specials 
Oprah Winfrey Network (OWN) 
The Oprah Winfrey Network (OWN) announced that Robyn Lattaker-Johnson joined the network as Head of Unscripted Development, Programming & Specials. In this role, she will focus on developing a variety of unscripted programs for the network's core African-American female audience. Lattaker-Johnson joins OWN from REVOLT Media & TV, where she was Head of Content and Development with oversight of original long-form content across all linear and digital platforms, including programming and scheduling, acquisitions, physical production, talent and music for the network group.