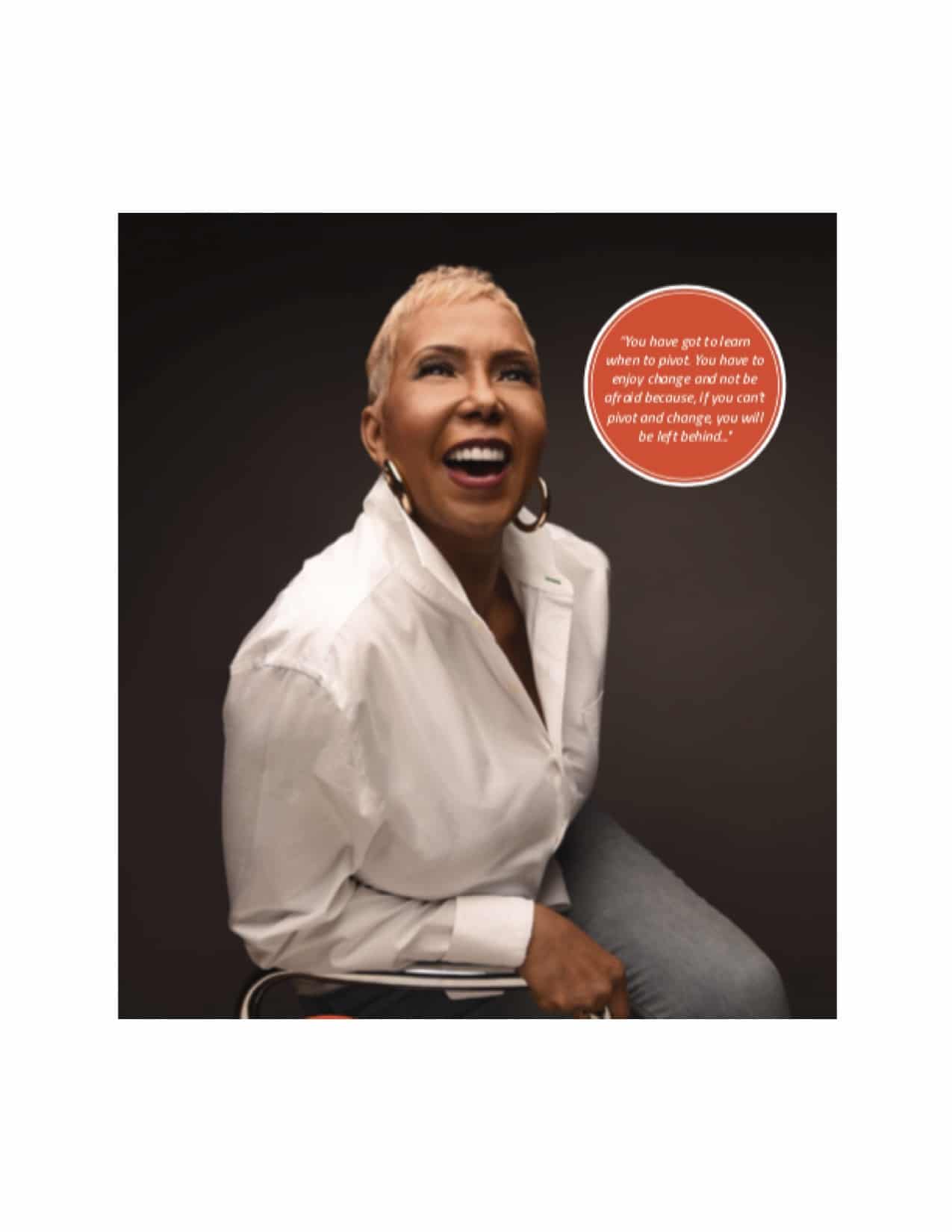 27 Apr

Sizzingly at Any Age

 By: Raquelle "Rocki" Harris 

Serial entrepreneur, speaker and author, Amy S. Hilliard, knew her ambitions were destined to bloom when she was just nine years old. "I used to gather rose petals off my mother's rose bush. She wasn't too happy about it, but I would soak them in water and make perfume and sell them down the street," she recalled. 

Today, Hilliard heads The Hilliard Group, founded in 1995, which builds corporate and organizational sustainability by developing branding and multicultural strategies to attract
the growing ethnic consumer segments of America. Possessing over 25 years of combined corporate and entrepreneurial experience with Fortune 500 companies and iconic firms, Hilliard is a hidden gem of perseverance. 

"I'm a Harvard MBA who's been foreclosed on, laid off and bankrupted, but I am still standing," she said. 

The Detroit native and her sister, Gloria, are the only two African- American sisters who have ever graduated from the Harvard Business School—in its entire history. 

The self-proclaimed Reinvention Specialist, who also teaches marketing at Loyola University Business School, says it's a transferable skill we all use. "Everybody does marketing, whether you're a kid trying to convince your parents that you need the new Xbox, or you're trying to convince somebody that your net profit is worth a donation – you're marketing," she said. 

I don't care if you are in IT, Engineering or Production Management. You have to be able to convince people that what you're doing
is important to the overall business enterprise." 

"I don't care if you are in IT, Engineering or Production Management. You have to be able to convince people that what you're doing is important to the overall business enterprise." 

After helping to build multimillion-dollar brands such as Gillette, Pillsbury and Soft Sheen, she founded Chicago's ComfortCake Company®. Home to a variety of premium pound cakes crafted from her own recipe, the company now produces a gourmet pound cake mix and 

ugarless Sweetness®, a patent-pending proprietary sugar substitute. ComfortCake now has national distribution, with customers such as United Airlines, Chicago Public Schools, Walmart, Jewel, Safeway, 7-Eleven and the Home Shopping Network. 

Known as a preceptor of entrepreneurship, marketing and empowerment, Hilliard's 2014 book, Tap Into Your Juice: Find Your Gifts, Lose Your Fears, and Build Your Dreams, received praise from former FLOTUS, Michelle Obama. 

In her new book, Pivot Points, which releases later this year, she explores those moments when leaps of faith are a must. "You have got to learn when to pivot. You have to enjoy change and not
be afraid because, if you can't pivot and change, you will be left behind," she explained. "Sometimes, the pivot is 'Go!' Sometimes, the pivot is, 'Turn right.' Sometimes, the pivot is, 'Turn left,' and sometimes, the pivot is, 'Stop!' Either way, you need to know which way to go and don't be afraid." 

As black women successfully navigate corporate America, they learn to move differently than competitors and counterparts. According to Hilliard, this entails an essential responsibility. "If you're the only black person in the room, you're there for a reason. You are there to create value. You've earned your spot. I have a problem with people who get in those rooms and don't say anything," she said. 

During her corporate years, she exercised the value of her voice by calling attention to a severely neglected demographic. "Gillette was one of the first companies to ever acquire a black haircare company. I got to Gillette in 1981, and Gillette was not advertising in Essence, Ebony or Jet. H a black woman, reading Ebony, Jet and Essence, all the time." 

"I would raise my hand and say, 'Why aren't we advertising in these publications? Black people use hair spray, deodorant and shampoo.' I kept raising my hand when we had these strategic marketing meetings, and I kept asking the question to these ad agencies making these big presentations: 'Why aren't we in these books?' They got tired of me asking this question. The fact that I was in
the room and I raised my handled me to the path that I became known for, which was multicultural marketing." 

The svelte sexagenarian, who looks 10 years younger than her actual age, adamantly insists that maintaining inner and outer beauty are intentional lifestyle choices. She openly shares her journey of prayer, meditation, plant-based foods, exercise and plenty of water and sleep, on her blog, "Sizzling After 60." Blessed with a mother who lived to be 94 years young, Hilliard intends to leave a legacy of great health and longevity for her children and grandchildren. 

"I know that a lot of black women say, 'Black doesn't crack,' but it's cracked on the inside because we are under tremendous pressure and we wear the mask all the time. We dress up all the time, but on the inside, there is a lot of pressure and stuff going on that proves we are not taking care of ourselves. I'm on a mission to live the best life possible and not stress myself out doing it." 

Always game to share a great story, Raquelle "Rocki" Harris is a content curator who educates and entertains. She is an experienced writer, editor and media correspondent who values substance while appreciating style. She loves to focus on black culture, minority-owned businesses, music and relationships. In addition to Career Mastered, she contributes to Rolling Out magazine, ThisisRnB.com and BlackLove. com. Passionate about mastering multiple platforms, she is also the host and producer of Rocki's Reality podcast on Motor City Woman Radio.