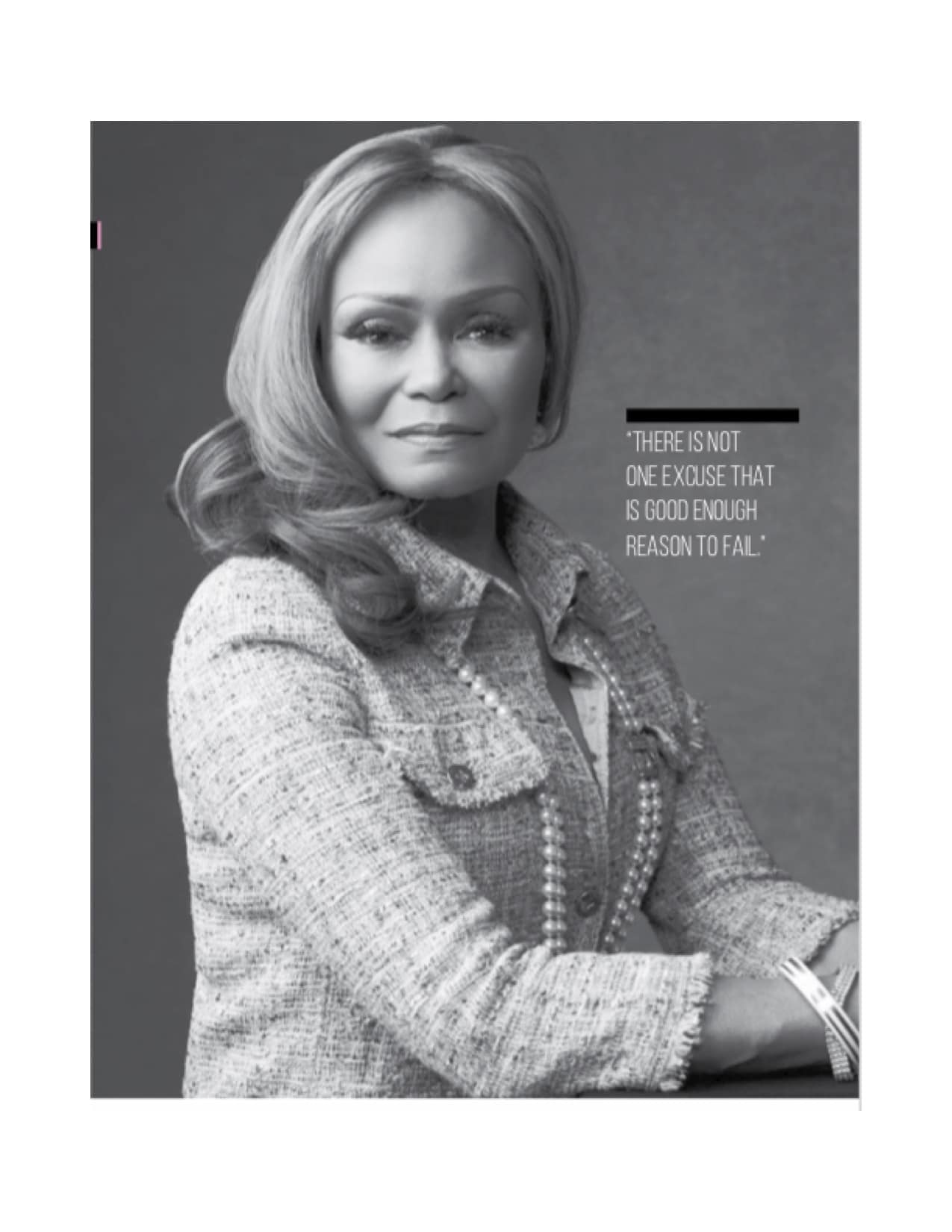 28 Apr

Janice Bryant Howroyd

BY: Tisha Hammond

Janice Bryant Howroyd, affectionately known as JBH, was not born into money. Nor was JBH, the First Lady, Founder, Chairman, and CEO of ActOne Group, a global workforce solutions provider, born into media coverage with paparazzi.

Though, in her hometown of Tarboro, NC, she was surrounded by a community of adoring family, neighbors, and church folk. There, she received a world-class education, at the feet of her parents. With intelligence and ambition harvested by her first teachers, at home, Janice understood that currency took various forms. She graduated with honors from the classroom that was her family home and shares with us her lessons learned over her lifetime – lessons that are worth their weight in gold.

Lady LBH has found evidence of a successful life. In her instance, she has identified the cornerstone of building her billion-dollar business. LBH says, "Working toward the goal you've set and knowing the path to reach it is how you draw the line between living successfully and chasing success." She admits that this knowledge is not always common. Before there were entourages, first-class travel to over 50 countries, personal assistants, PR teams, and acclaim on the Forbes Top 100 American Billionaires List, her fans were 10 siblings and, most importantly, her mother and father.

LBH invites you to peek inside her parents' living room in that Tarboro, NC home, and hear for yourself the priceless conversations that shaped her formative years, her adulthood, and the business acumen that she wields today.

"Mama and Daddy saw the family as an enterprise. They taught their 11 children that they each had all the rights afforded to anyone else, without all the opportunity." Still, JBH says, "The expectation was to remain positive."

Listen in: "Mama used to say, 'God never gave anybody a talent intended not to be shared. Your talent is in the teaching, Janice Elretha, not just the learning."' (source: Acting Up, by Janice Bryant Howroyd)

"After school, Daddy would ask, 'Janice, did you listen for the lesson? What lesson did you hear today?"' (source: Acting Up, by Janice Bryant Howroyd)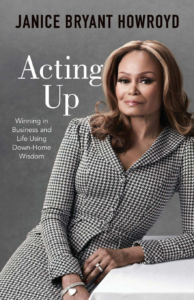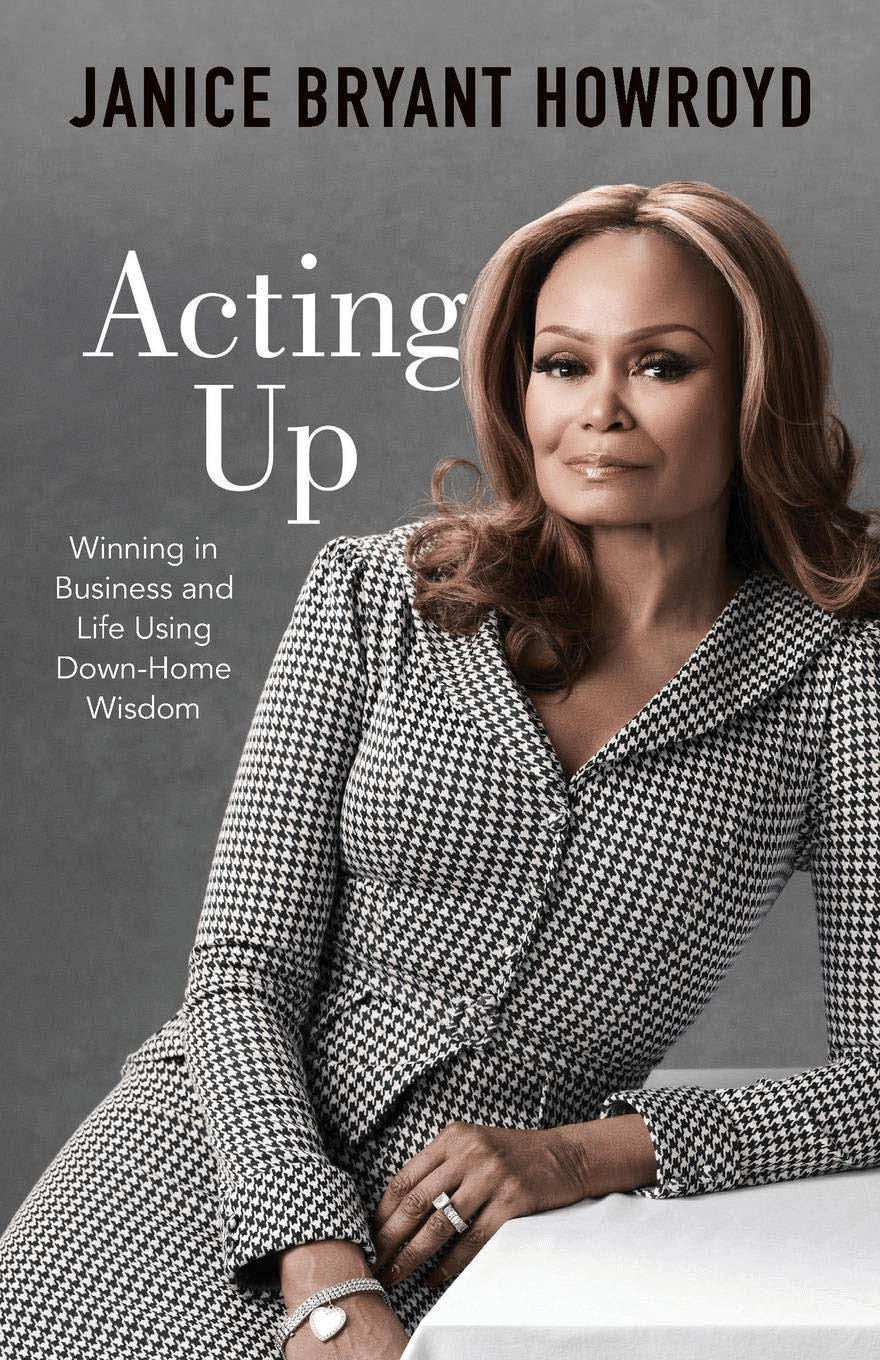 For a bonus, LBH shared a jewel from her spiritual advisor, who told her, "God never gave anyone else something intended for you. If they took it, you gave it!"
Janice Bryant Howroyd is not through with living up to her parents', and her own, expectations. She has a spectrum of insight for living in the present and future: "Share your blessings within your means. Giving and growing work together. Getting to the top, and then beginning to give once you reach the apex, is an option, though not optimal. Earn your way up by making meaningful connections with others, making them feel valued, thereby creating international ambassadors who do not keep you a secret.
Recite a daily affirmation. She offered hers, "I have everything I need to be everything I need to be."
In constructing the framework for a successful life, marriage, family, career and business, she says, "There is not one excuse that is good enough reason to fail."
To learn more about the life and future of Janice Bryant Howroyd, read The Art of Work: How to Make Work, Work for You! and Acting Up: Winning in Business and Life Using Down-Home Wisdom. Listen for her audiobooks, The Strangest Secret and As a Person Thinks.
You can also see Janice Bryant Howroyd live on stage at the Career Mastered Diversity Summit and Women's Leadership Awards in March 2020, in Hilton Head, SC. RSVP at www.careermasteredsummitand awards.com
Tisha L. Hammond, the Small Business TM Cheerleader, holds a degree in Criminal Justice/ Business from Coppin State University (HBCU). She is a speaker, facilitator, and author at Ascent Small Business Promotion, LLC, in Farmington Hills, MI. Tisha is also the President of and lead instructor at Ascent Preparatory Academy For EntrepreneursTM found at www. tishahammond.com.