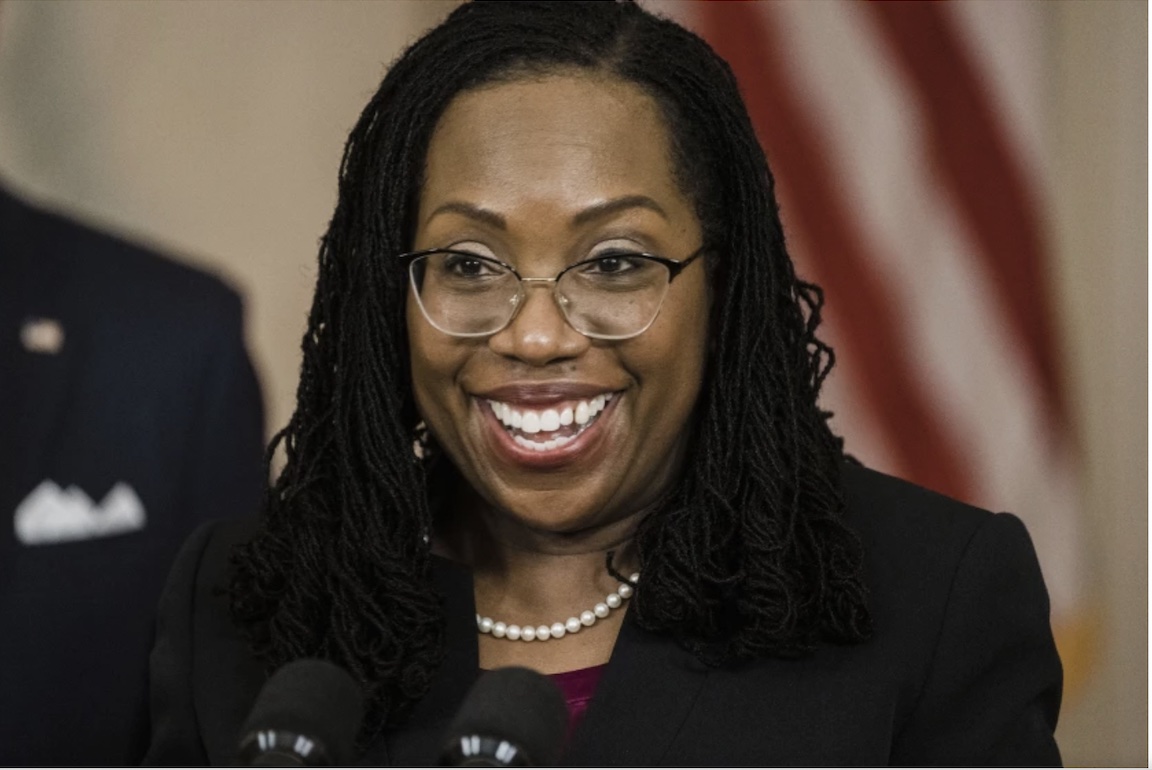 07 Apr

The Senate Confirms Ketanji Brown Jackson to Serve on U.S. Supreme Court

By: Zenell Brown

As an African American Woman Lawyer, I am part of a privileged group. We represent approximately 2% of all the lawyers in the United States of America. So, today I woke up at 3:45 a.m. with a smile on my face. I had selected my pearls, my blazer, my Abe Lincoln socks, and a natural hairdo. This is how I welcomed and began my "Judge Ketanji Brown Jackson Thursday."
I jumped for joy when President Barack Obama was elected and Vice President Kamala Harris were sworn in, but today that joy was multiplied by 10. Justice ascends politics and elections. Supreme Court Justices are appointed for life terms, and a woman ascending to the position of Associate Justice is a manifestation of the wildest hopes and dreams of slaves.
After work, I rushed to my mother-in-law's to have coffee and hear her recap of the confirmation hearings. When she suggested that she drive down to D.C. to ensure everything turned out alright, we laughed. When we talked about the questioning of Judge Ketanji Brown Jackson's credentials, we swore. And when we talked about the support shown by Sen. Corey Booker, we affirmed that trials and struggles of Black women are real but so is the grit and grace that we witnessed.
What does Judge Ketanji Brown Jackson Thursday mean? It is another step forward for Black people and minorities. Judge Ketanji Brown Jackson will be the third African American on the Supreme Court. In 1967, President Lyndon B. Johnson nominated Thurgood Marshall as the first Black Supreme Court Justice, acknowledging "it [was] the right thing to do, the right time to do it, the right man, and the right place." Intelligence and excellence are not exclusive attributes of any one race.
It is another step forward for women. President Ronald Reagan proclaimed "It is time for a woman to sit among the highest jurist." He kept his promise and appointed Justice Sandra Day O'Connor as the first woman to the Supreme Court in 1981. Although Judge Ketanji Brown Jackson will be only the 7th woman to ever sit on the Supreme Court, it is common practice to consider women candidates for the appointment.
And for Black women, it is the shattering of a glass ceiling. Judge Ketanji Brown Jackson is "someone with extraordinary qualifications, character, experience, and integrity" as President Joe Biden described. She will be the first of our 116 justices who is a Black Woman. Her appointment signals the tearing down of stereotypes so we as a nation can pause and reimagine what justice really looks like.
And for the 2% of lawyers who are Black women, we are holding our heads higher and rejoicing. Sister-Counsels from California to the New York Island; and from the redwood forest to the Gulf Stream waters are taking note of where they were and what they were doing on Thursday, April 7, 2022 at approximately 2:00 p.m. EST time when Judge Ketanji Brown Jackson was confirmed and justice for all got a whole new meaning.
Happy Judge Ketanji Brown Jackson Thursday!