Deciding to start a business can be an exciting and frightening moment. Exciting because you are committing to create something new from the ground up. Frightening because this may be your first time and you are confronted with a mountain of doubt and uncertainty.
Let's face it. Media is plagued with just as many stories of business start-ups that falter as ones that ascend to multi-million dollar businesses. Yet, people continue to be enticed by the liberties, and perhaps even the luxuries, of entrepreneurism. So much so that in both 2021 and 2022, more than five million businesses were created in the United States, as reported by the U.S. Chamber of Commerce.
 Fears, doubts and uncertainty aside, being an entrepreneur can truly be rewarding. It's an opportunity to have a significant impact in society by providing a service or product of value. The experience is character building. Each day offers moments to develop one's leadership, organizational and networking skills. It can also be a path to financial freedom.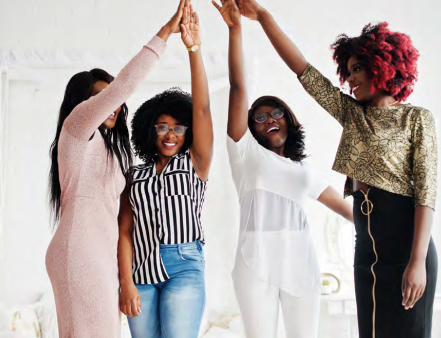 If you're ready to join the wave of people starting businesses, whether it's taking a hobby to the next level or embarking on an all new endeavor, knowing the art of a business startup can help set the stage for success. Here are six principles to soar in your journey:
Follow Your Passion You're operating from a place of passion when your business concept supports a cause you believe in or addresses a problem you want to solve. Passion means your heart is in it. And this is your fuel to keep going against all odds.
Know Your Purpose Every business exists to have an impact. Knowing your purpose (your why) keeps you on track as you launch and strive for profitability. Purpose defines how you will make a difference with your business. It is the impetus for building momentum.
Develop Your Plan A well-defined and documented strategy becomes your roadmap to success. Having a plan provides direction and methods to measure your progress. Starting with a onepage, one-year plan can support your launch. As your business matures, and depending on your start-up objectives, you may need a more exhaustive business plan.
Mobilize Your People Whether a solopreneur or a small business owner with a team, having an inner circle of peers is essential. These peers can be your sounding board and your business review board. Choose wisely. It's important to surround yourself with people you can count on for good advice and truthtelling.
Invest in Business Promotions From networking events to trade shows and social media, you'll need to determine an effective and cost-efficient way to promote your business. Referrals can be a substantial business generator. You may need to leverage other strategies. Consider your budget, your industry and your market to help determine your promotional strategy.
Establish Your Pace Starting a business has a multitude of requirements. You'll need to be prepared to invest time, energy and money to get it up and running. Setting a realistic pace helps ensure that you will not exhaust your resources too quickly. x
Evelyn Summerville is an executive, leadership & life coach. She harnesses the experiences and lessons learned during her time as Director of Marketing Research & Analysis for a Fortune 500 firm to support leaders in fast tracking their success. In doing so, Evelyn empowers people to live and lead with purpose, passion and excellence.
SOURCES "Interactive Map: New Business Applications Across the Country." U.S. Chamber of Commerce, 14 Feb. 2023, https://www. uschamber.com/small-business/new-business-applications-astate-by-state-view.