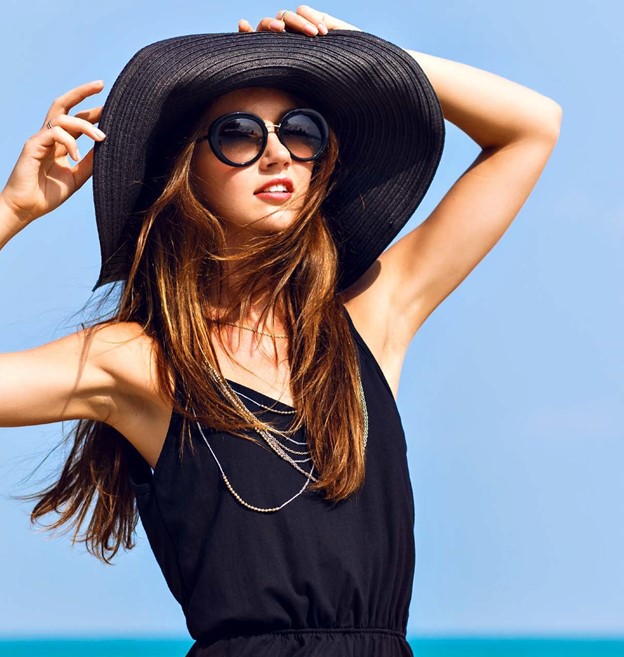 31 May

I AM HER: College Chapters Forming

BY: Lisa Nichols

Impacting women's global leadership and careers begins with providing a strong foundation for success and a powerful network of women who are influencing the world.

Dr. Lisa Wicker has created a network that does just that. Beginning with Excel Village, girls in 5th-12th grades are mentored and provided with opportunities to learn and develop. The Career Mastered I AM HER College Experience supports female students navigating higher education, equipping them to achieve their goals in the corporate world or entrepreneurialship. For those women already in their careers, the Career Mastered Women's Leadership Network (CMWLN) is a community of iconic women who are leaders in their industries. Throughout the entire career pipeline, Dr. Wicker influences women and encourages them to "shatter any limits to create their desired future" (Wicker, 2021, p. 11).

The I AM HER College Experience strengthens and cultivates student leaders by offering opportunities for growth through interactions with successful women in the CMWLN. This enables soon-to-be college graduates to "Be in the power of proximity," according to Dr. Lisa Wicker. In bringing Corporate America to college campuses, highpotential students are given the key to unlock potential internships and future job offers by connecting with companies even before they graduate.

In today's career landscape, encountering opportunities prior to graduation is invaluable, considering the alarming statistic from a recent Burning Glass Technologies study that "those who graduate into underemployment are five times more likely to remain stuck in mismatched jobs after five years compared with those who start in a college-level job." As the Wall Street Journal states, however, "Colleges that work aggressively now to prepare students for the jobs that remain in demand can ensure that graduates still make a strong start." Now, more than ever, students need connections and leadership development on their campuses to prepare them for career success.

This is the reason that now is the time to form Career Mastered I AM HER College Chapters starting with every HBCU campus across the country. Each Chapter creates a link from educational experience to career accomplishment for both current and subsequent generations of women.

Through I AM HER College Chapters, we send a powerful message to students:

"You are not alone. You have the support of the entire Career Mastered Network. We're here to help you navigate your career."

I AM HER College Chapters open the door to developing an influential professional network and learning from those further along in their careers. Through group mentoring with the Founder of the Career Mastered Women's Leadership Network, Dr. Lisa Wicker, students are encouraged to build their capacity and remove the boundaries that are holding them back. As Dr. Wicker (2021) says, "Capacity isn't potential. Potential means you just haven't done it yet. Capacity is the power to do it now" (p. 70). As they near the end of their college careers, she reminds young women that they have the power to shatter the limits that have been imposed on them and move in the direction of their goals.

The goal of the CMWLN is to support college students and to let them know that they are not alone in their career journey. The key to career success is relationships, and our network of iconic and influential women is committed to helping college juniors and seniors establish valuable connections as they position themselves to achieve their career goals.

Beyond the personal relationships Career Mastered I AM HER College Chapters foster, they also connect talented young women with corporations who want to build their candidate pipelines with those who are emerging as next-generation leaders. Corporate sponsors partner with I AM HER, because they understand that the future begins today. Developing relationships with students who demonstrate leadership potential strengthens their emerging talent pipeline and positions their companies for growth.

In anticipation of the next Career Mastered I AM HER College visit, we're looking for female founders to partner with us to establish I AM HER College Chapters on their campuses. As new chapters are launched all over the country, the Career Mastered Women's Leadership Network is preparing to motivate and inspire students through training that helps them to develop their leadership capacity and grow in confidence as they learn to make life, work and finance decisions.

You can be part of this incredible movement to support the leadership development of women at the inception of their careers. After enjoying your summer break, exercise your talent muscle by committing to initiate the I AM HER founder's conversation with your Career Services office by August 2021, before the new semester begins. Now is the time to launch a Career Mastered I AM HER Chapter on your college campus.

Alumni networks can also help to establish I AM HER Chapters in support of current and future students at their alma maters. Will you be part of this opportunity to impact the next generation of women leaders?

Female founders are women who are committed to empowering other women, as they pursue growth for their own career journeys. If that sounds like you, contact us at 866-601-4441 or careermastered. com/contact-us for more information and additional benefits. Become a female founder today!

Selingo, J. & Sigelman, M. (2021, February 4). The crisis of unemployed graduates. Wall Street Journal. https:// www.wsj.com/articles/the-crisis-of-unemployed-collegegraduates-11612454124

Wicker, L. (2021). Capacity: women shattering the limits – now! Archway Publishing

Lisa Nichols helps leaders empower their teams and expand equity by creating spaces that give each person a voice. You can find her baking, drinking coffee, or enjoying healthy food when she's not busy changing the world. Connect with her on linkedin.com/in/ lisacnichols or instagram.com/loveyourniche.