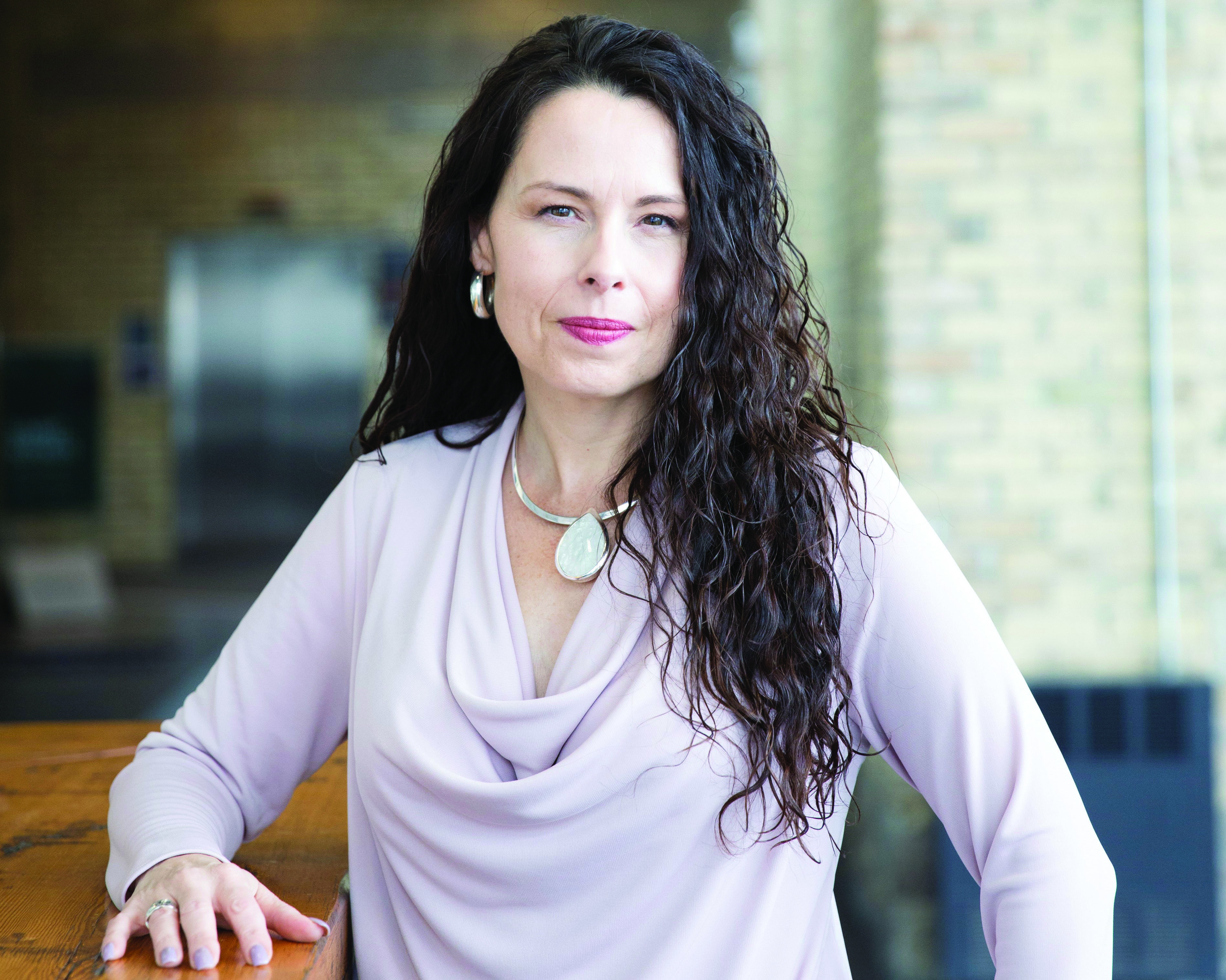 07 Jan

Global Women in STEM: Serese Selanders
This Lady is Saving Lives in an ALARMING FASHION
BY: Tisha L. Hammond
"There are tough, dark days. This feedback helps me realized why I've been put on this Earth and that I've done something incredible."
Like the national anthem of her beloved Canada, Serese Selanders stands on guard for thee. Meet the disrupter merging fashion and life-saving technology.
Serese Selanders is a one-time javelin-throwing, bone-breaking saleswoman turned executive banker turned techie. Her big break, straight out of the University of Saskatchewan, was into "the school of hard knocks," selling life insurance policies door-to-door. Let her tell it, she's been in business her whole career and has an MBA from the Edwards School of Business to prove it. To her credit, she is also the inventor of the ORA Personal Safety Alarm System.
Having no early childhood attraction to STEM, Serese managed to turn her family's misfortune into a tech-based hardware and safety company. After her mother passed away unexpectedly at age 63, Serese's father soon grew ill and spent a year recouping with her far from his home. He wanted to return to his small village, but Serese was uncomfortable with the limited functionality of medical alert devices for him. While studying for her MBA, she created the concept of a medical alert watch. That wasn't her finest hour.
Later, however, as vice president of a large credit union, she revisited the stigma associated with the aesthetics of medical alert devices. Soon, she changed her concept from a watch to jewelry that is compatible with mobile technology. She started with a phone app and looked for the fastest, easiest path to market.
Today, her signature item is the ORA Personal Alert. It is a small, push-button device disguised as jewelry and sportswear, which instantly sends alerts to friends and family, along with GPS location.
ORA is the only device that can make a backup call to 9-1-1, in any country with 9-1-1 services. In Spring 2016, she sprinted into the Canadian marketplace with a sale to her first customer—a real estate agent. Like her father, the realtor was often alone and could benefit from ORA's protection during at-risk situations.
ORA is a discreet wearable that allows you to stay safe while maintaining your independence. Serese insisted that ORA was birthed from "knowing and understanding limitations and desiring to do what's right!" She was relentless in her approach to iPhone and Android limitations regarding back-up calls to 9-1-1. ORA solved a technical issue regarding keeping people safe. It has saved at least two women's lives. "There are tough, dark days. This feedback helps me realize why I've been put on this earth and that I've done something incredible," she said.
Recognizing the gender gap in the male-dominated tech industry, Serese confided that she didn't have to wish for support from her male colleagues. With a team of all-male mentors, Serese received steady assistance and not once felt lesser than. She recognized that she was a female, non- technical, tech founder and approached business from the perspective that she had a lot to learn.
She currently leads a staff of four employees and numerous software contractors, who all happen to be male. When asked about the challenges of being a woman in STEM, her reply was simple: "I never felt as if there were any limitations." Seeing the great gender divide, Serese shares her story frequently at universities with networking groups and throughout business communities in Ontario, Alberta and Saskatchewan. Fittingly, she is also a graduate of the Fierce Founders Bootcamp for women leading tech-based companies.
Her rally cry is, "If you've got a desire to achieve something or try something, just do it— even if you're uncomfortable. You never know where it will take you. Know your strengths. Be dogged because there are so few women in this industry. Be aggressive. Be clear. Be proud. Be bold."
Since launching in Canada, ORA has welcomed sales from the U.S. and is certified for sales in North America. While ORA's success in the global marketplace has given Serese some newfound highs, she emphasized that life as the CEO of a high-tech company comes with the best of times and the worst of times. She noted the heavy burden of shouldering responsibilities of a growing business, but delighted in the flip side, which is the unmeasurable amount of joy and pride in her accomplishments.
Her recipe for success is, "When people pursue technology for the sake of technology, I think they miss the point. But, choose technology with a purpose that is really to solve a pain point. Then, people aren't searching for high-tech. They're searching for solutions."
Learn more about how ORA saves lives at www.oraforyou.com.
Tisha L. Hammond is known as "The Small Business Cheerleader" and holds a degree in Criminal Justice/Business from Coppin State University (HBCU). Her "Pep Talk" small business advice column is featured in Entrepreneur & Executive Magazine. She currently resides and operates a business consulting company in Farmington Hills, MI.