By: Haseena Shaheed-Jackson
We are not intended to be alone, but to form partnerships and alliances that cause us to grow and develop. One way to do this is by creating your personal circle or board of directors. A personal board is a group of individuals that inspire, motivate, love, engage and equip us to press forward to live a purposeful life. As the scripture goes, "As iron sharpens irons, so one person sharpens another." – Proverbs 27:17
WHO DO I SELECT TO BE ON MY BOARD?
The selection of your personal board of directors is not to be taken lightly. Sue Enquist —UCLA Softball's first AllAmerican, National Champion, and Hall of Famer— said it best when she suggested, "Live in the 33% rule. Hang with the top third of people, they are dream makers. Middle third: blow in the wind. Bottom third: suck the life out of you."
When we go about selecting members for our personal board, the focus should be on surrounding ourselves with individuals who are dreamers that take action and support us in the sharpening of our skills. We need individuals that have aspirations and who will push us forward to pursue living a life that is significant and impactful.
The number and size of your board is your decision. Keep it simple. In addition to picking those who are aspirational, here are 5 other steps to select your personal board of directors and why. These are individuals that will be integral to your life in the seasons that occur as part of life.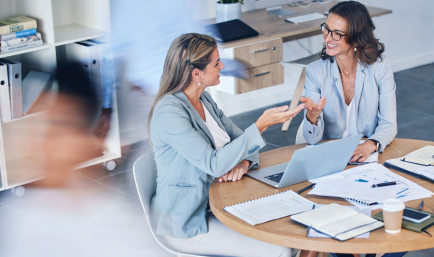 SOMEONE DOING YOUR DREAM WORK.
Target individuals who are working in the career or business in which you are striving to grow and develop. These individuals are successful in doing what they are doing or ahead of you in making progress. You will be able to glean, collaborate, partner and learn from these individuals.
SOMEONE WITH YOUR DREAM CHARACTERISTICS.
Determine the areas in which are seeking to grow and learn. This could be personal characteristics or skills where you are weak that could use development. Based on these areas, identify individuals who are stronger in these areas that may be able to support you in your growth journey with the goal that they can help you pick up some of their stronger characteristics.
SOMEONE ON YOUR SAME LEVEL.
Find individuals who share your aspiration in growing and developing. This person can be on a complimentary or similar journey in life. Think of this person as a growth partner, an individual who will be on the same level as you.
SOMEONE YOU CAN POUR INTO AS YOU GROW. Identify someone who you can help in their journey who is eager, motivated and driven towards growth. Your circle is not all about you. It is also about being of help to others. Find someone you can mentor. Not only will it be rewarding for them (and you), but it will also be rewarding for society. When you reach back to give back, you are helping the leaders of our future.
SOMEONE WHO CAN OFFER YOU SPIRITUAL SUPPORT.
Whether you consider yourself religious or not, it's important to choose individuals who can provide you with spiritual support. Personal development can take an emotional toll on our mental health. For this reason, you'll want to pick an individual who shares your beliefs and faith who can help uplift you in moments of great challenge. Having a board is instrumental to life development. It's like looking at a library of people, not books. Make sure there is reciprocity. There should be times when you lend a hand to members of your board and times when they will extend a hand to help you. Also, keep in mind that your board may change as you evolve. Some people are for a season not a lifetime. It's the natural cycle of growth.
Now get moving to create your personal board of directors so that you can be sharpened as well as sharpen someone else. Haseena Shaheed-Jackson is an author, coach, speaker and trainer who is passionate about valuing others and helping others to keep moving forward by believing and seeing more. She challenges individuals to live a life that is significant and impactful while encouraging others to not allow anyone or anything to place you in a corner to be forgotten, causing you to believe that you are insignificant